More News
Daily Alpha Update: No update?!
Posted by Sir Max on November 7, 2013 at 2:00 PM
You guys aren't going to believe this. So I was talking with the others, and they're like "Hey, we're working on some big stuff for Saturday. Let's just not have an update today." Of course, myself looking out for all of you, wouldn't stand for it.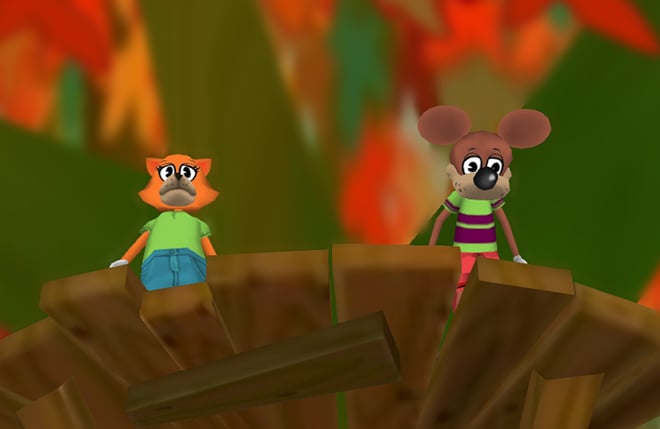 So I stand up and tell them not to jump to any conclusions, because I have this brilliant idea for a game. They all rolled their eyes at me and told me to sit down, but that didn't stop me! I took out my charts and looked them in the eyes. "You guys ready for this? I don't think you are. This game is the best yet. Ready now? Alright."
"Crane Dozers."
At that point security dragged me out of the room and locked the doors, which did sort of stop me. But only for a minute! Now we may not have the props, or the land, or the funding... I'll tell you what we do have, though:
...
...Yeah, nevermind. We actually we have nothing.
Did I stop there? Not at all! I was walking around and found some "public" property with a treehouse already built just for us. I managed to find some "volunteers" hanging out in Toontown Central, along with a big crate of apples that someone left laying around near an unlocked truck full of anvils. Oooh man, you guys can't even imagine what I put together.
Hop on the Trolley to play the newest edition to the Sir Max List of Good Ideas:
The Catching Game
!
Now, the Toon Council doesn't exactly know about this thing yet. If anyone asks: McQuack did it.
November 7, 2013 [ttr-alpha-g3fceec2]
Maintenance:
? A bunch of internal architecture changes.

Bugfixes:
? Fix a nasty typo that caused clients to crash when hitting non-existent fishing targets.

Features:
? Add Catching Game - all credit goes to McQuack! Definitely not Sir Max.

---
Comments
Sorry! Comments are closed.
---
---
---
---
---
---
---
---
---
---
---
---
---
---
---
---
---
---
---
---
---
---
---
---
---
---
---
---
---
---
---
---
---
---
---
---
---
---
---
---
---
---
---
---
---
---
---
---
---
---
---
---
---
---
---
---
---
---
---
---
---
Back To Top