More News
The Skelecog Mega-Invasion Returns!
Posted by The Skelecogs on July 13, 2023 at 2:00 PM
Well well well, look who's late to the briefing.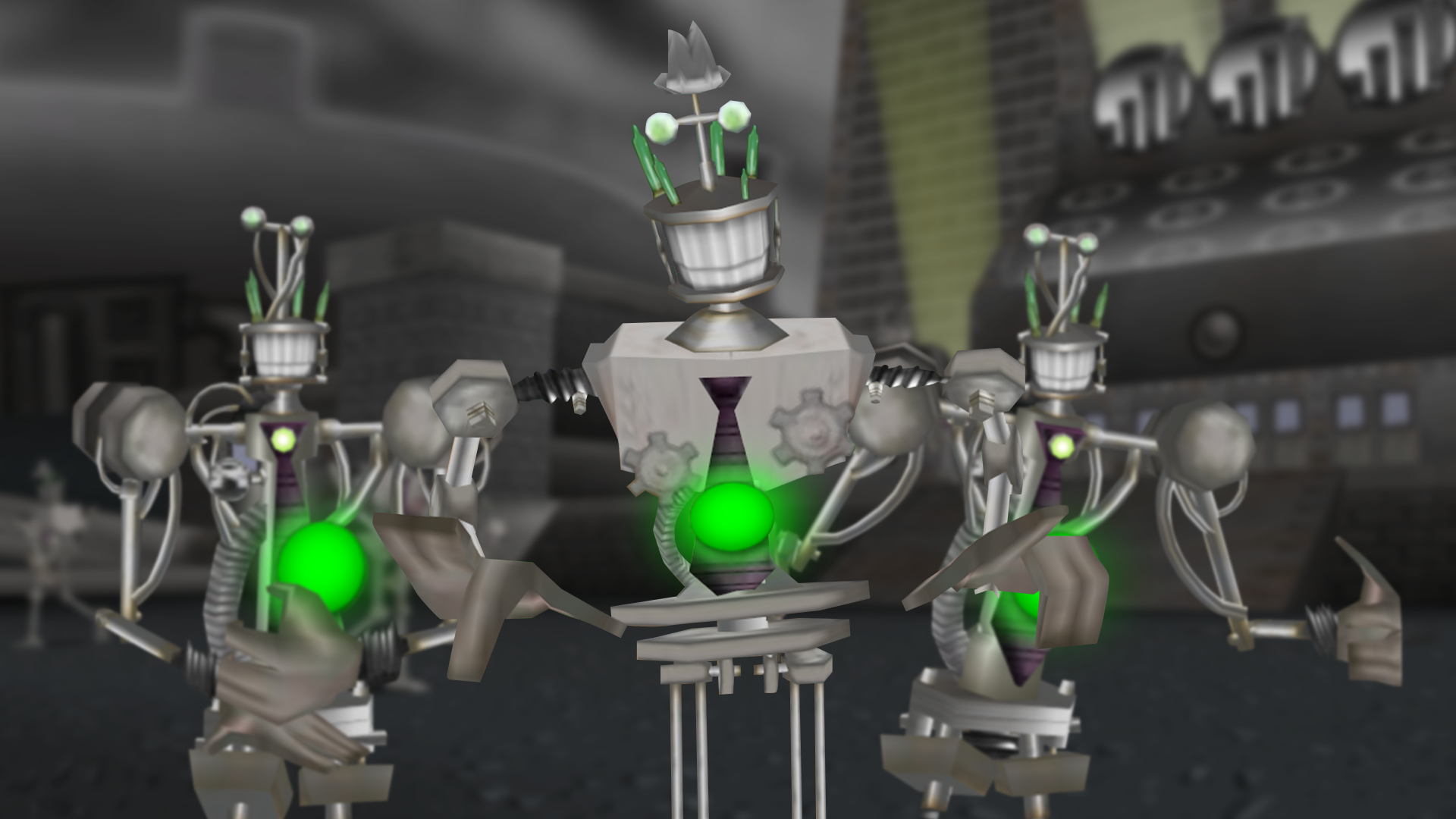 Let's not beat around the bush. We're on a time crunch here-- it's blatant you Toons try to waste our precious money-making minutes with pranks and tomfoolery, we are all too familiar with your game. Your attempts to rid us of this distastefully exuberant town have put us Cogs back a fortune, and we are circling back to an idea we've implemented several times before so we can finally break-even, at the very least.
We have statistically analyzed our cash flow forecasts, and it has become apparent that our revenue should skyrocket if Cog Suit yield is reduced. Therefore, the only worthwhile solution on the table is another Skelecog Mega-Invasion. Despite the halt in Cog Suit production, us Skelecogs will remain suitably attired for this formidable occasion with our customary clip-on ties. To carry out business activities without a tie is laughable. Toony, even.
Take notes, Toons. According to our schedule, we shall be invading your streets on the 13th of July 11:00AM Toontown Time (PDT) till the 16th of July 11:59PM Toontown Time (PDT).
Don't try to hide from us in those so-called safe districts, and refrain from distributing any of your foolish little Resistance Rangers our way either. We heard they'll be issuing out some sort of 'Ranger Suit' to certain Toons who help defeat us Skelecogs. The joke is on you, Toons. Us Skelecogs are undefeatable. No one is getting a 'Ranger Suit' this time around.
Get your ducks in a row, Toontown. Vanquishing you will never be put on the back burner for Cogs, Incorporated.
---
Comments
Sorry! Comments are closed.
---
---
---
---
---
---
---
---
---
---
Back To Top