More News
Celebrate Toontown RewritTEN with Exclusive Member Mailers!
Posted by The Toontown Team on July 6, 2023 at 3:00 PM
Here on the Toontown Team, one of our favorite things to do is do something wacky and fun to spoil you Toons whenever we get the chance. We're currently gearing up for Toontown RewritTEN -- the year-long celebration of Toontown Rewritten's 10th anniversary starting in September -- and we had the perfect idea to kick things off.
To start celebrations a little early, we're rolling out a Special Edition of Member Mailers to celebrate Toontown RewritTEN! This year's Member Mailer will include three new Trading Cards as well as a haul of extra goodies from ToonFest: Birthday Bash!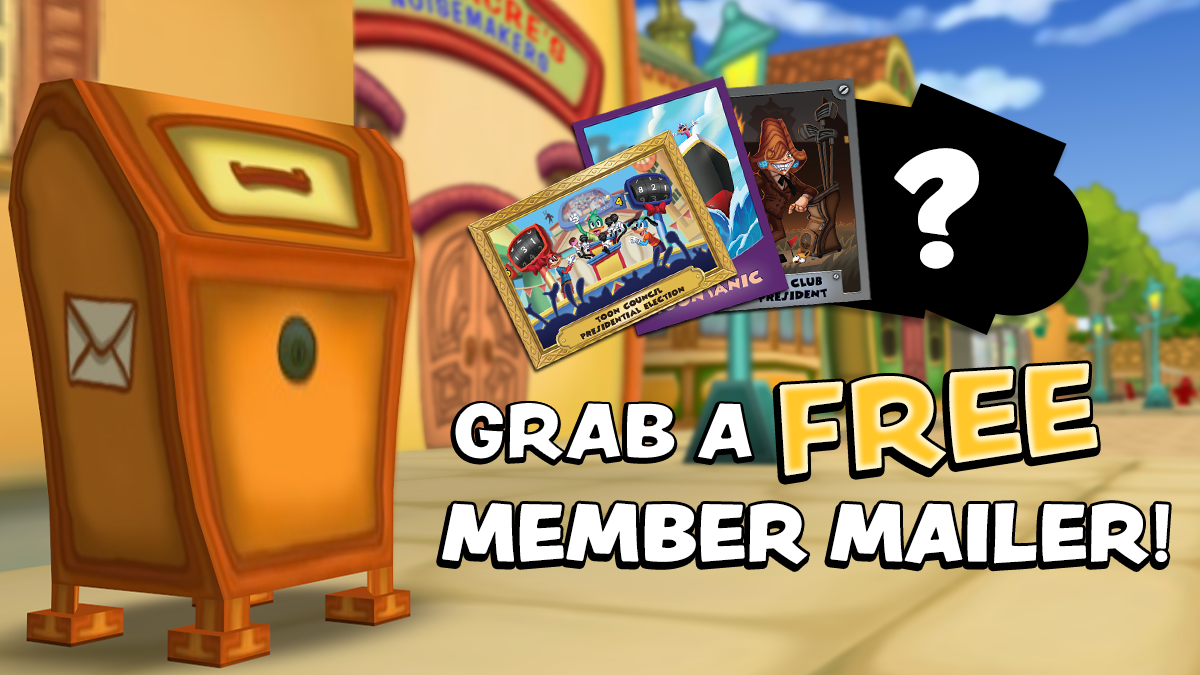 Toontown Member Mailers allow us to share real-world Toontown Merchandise with players from all around the world. As long as you pay for the postage, you can get a variety of Toontown merchandise for FREE!
Receiving a Toontown Member Mailer is as easy as pie! If you're unfamiliar with the process, don't fret! Follow these easy steps and Postmaster Pete will have a Toontown Member Mailer on your way in no time. Remember to ask a parent before participating.
What can I expect to see in my Member Mailer?
You can expect to receive three new trading cards from ToonFest: Birthday Bash: The Toon Council Presidential Election, Toontanic, and The Club President.


Additionally, if you include a second stamp with your envelope, you'll get a random assortment of older Toontown Rewritten trading cards from years past!


Just one stamp is sufficient for the standard Toontown Member Mailer experience with the three new trading cards.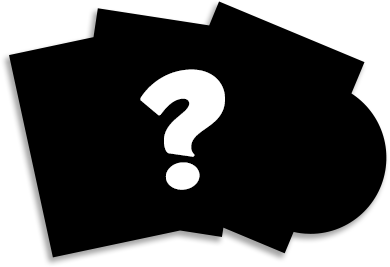 We can only fulfill Toontown Member Mailers while supplies last, so we can't guarantee any specific trading cards. However, if you include any requests with your mailer, we will try our best to fulfill them. Act now before they're gone!
We will try our best to fulfill Member Mailers as quickly as possible, but we've got our work cut out for us! Please be patient with our Toon Troopers who need to sort through all of the mail. It takes a lot of effort to put on this program, but it's always worth it to provide FREE Toontown goodies for all of you!
---
Additionally, we love seeing your fanart and letters, so we encourage anyone interested to use this opportunity to share your words and artwork with us! We've saved ALL of the letters and fanart we've ever received, and they truly mean the world to us.
We look forward to receiving your letters and can't wait to share this piece of Toontown in the real world with you! Would you look at that? It looks like we've already got some mail! We better get back to helping Postmaster Pete -- we hope to receive your mail soon!
---
Comments
Sorry! Comments are closed.
---
---
---
---
---
---
---
---
---
---
---
---
---
---
---
---
---
---
Back To Top