More News
Celebrating Puppy Love this ValenToon's Day
Posted by Clerk Clark on February 9, 2023 at 2:00 PM
I just think he's really neat, you know? He's so funny, he's so organized, and he's just so... cute!
Ah, sorry there, Toons! I was just daydreaming about... someone, and I didn't see you there. Anyway, welcome to the Gag Shop, and a Happy ValenToon's Day!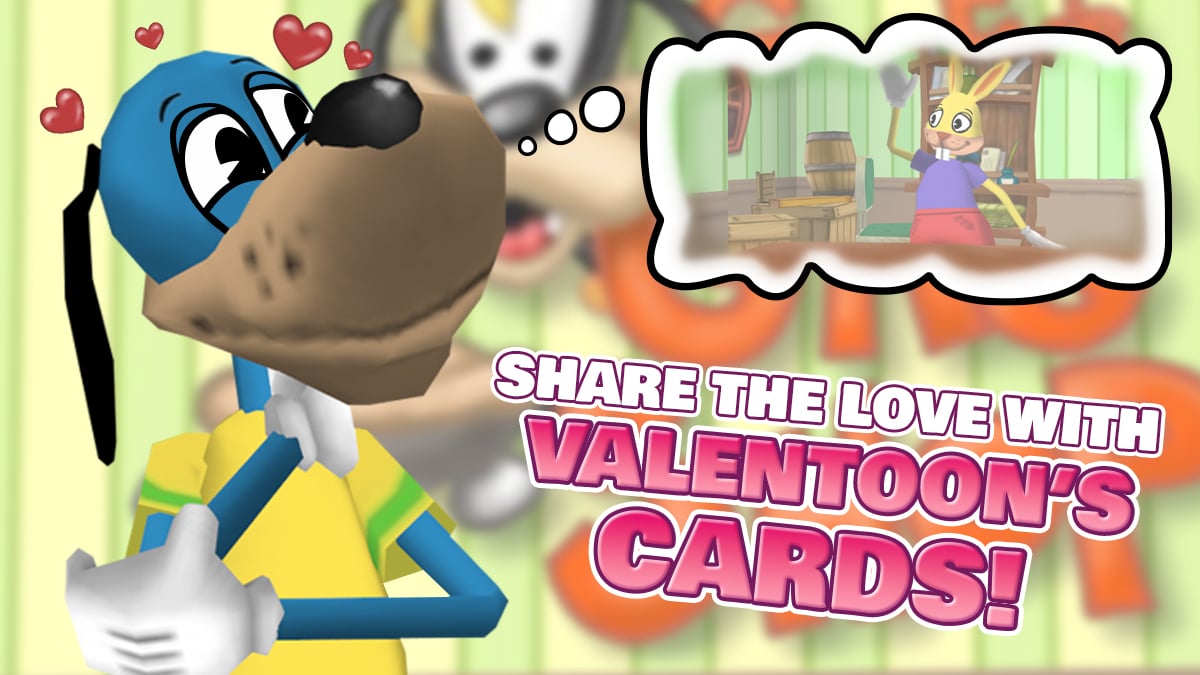 Pies aren't the only thing flying through the air today, huh? No, not safes, those fall. I'm talking about love! Love, love, LOVE! It's such a wonderful feeling to be in love, and this whole WEEK is a great time to celebrate it in Toontown. Plenty of folks will grab a bite to eat with their significant other, watch a movie, or go out for a romantic walk. Me? I plan on hanging out with my best pal, Clerk Will! He and I plan on celebrating the occasion with some pie by the fireplace and watchin' a knee-slapping movie!
Speaking of celebrating, I heard through the grapevine that the Toon Council was releasing some amazing new ValenToon's Day cards much like last year to celebrate this lovely week. Take a look!
---
ValenToon's Day Cards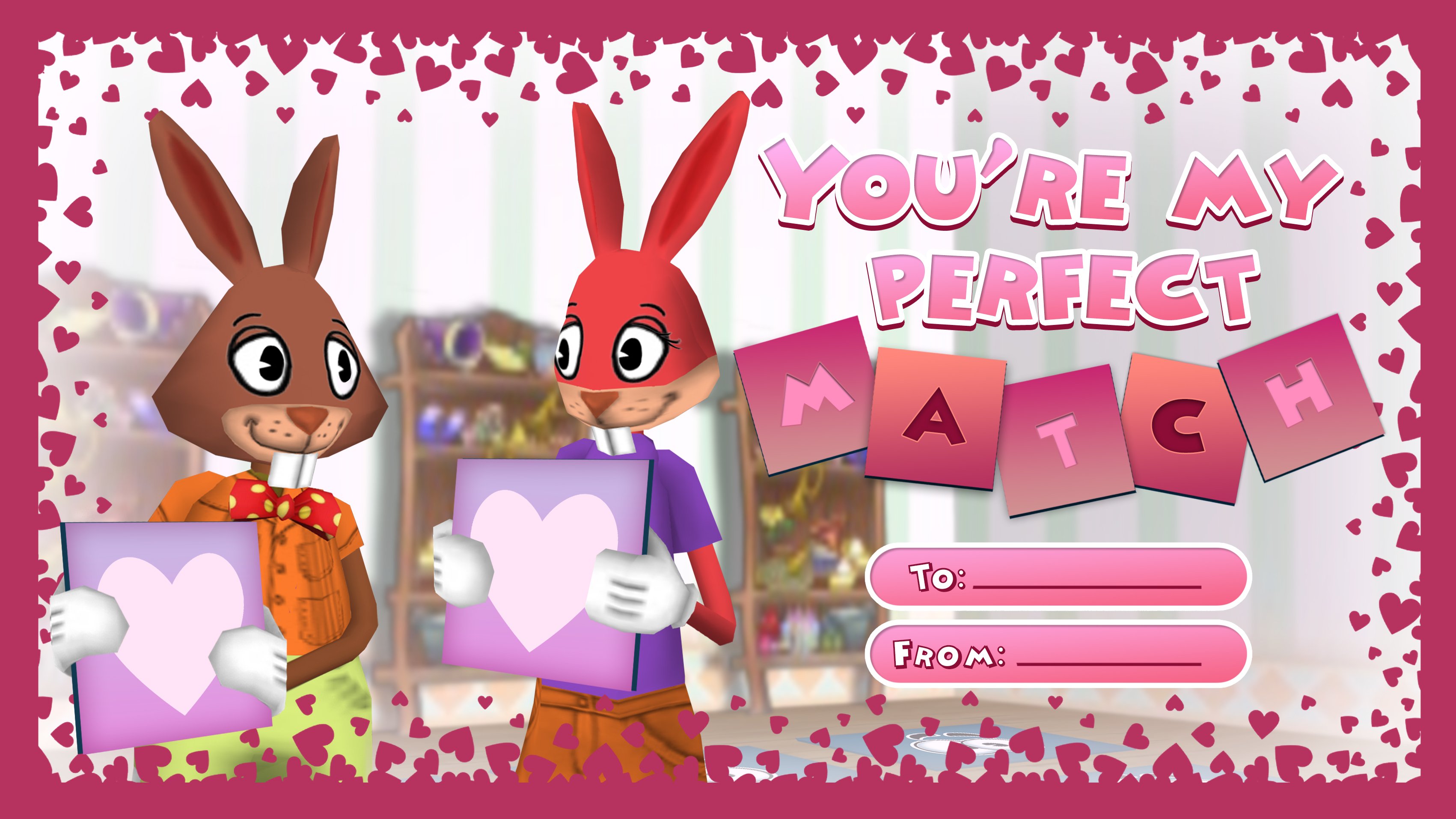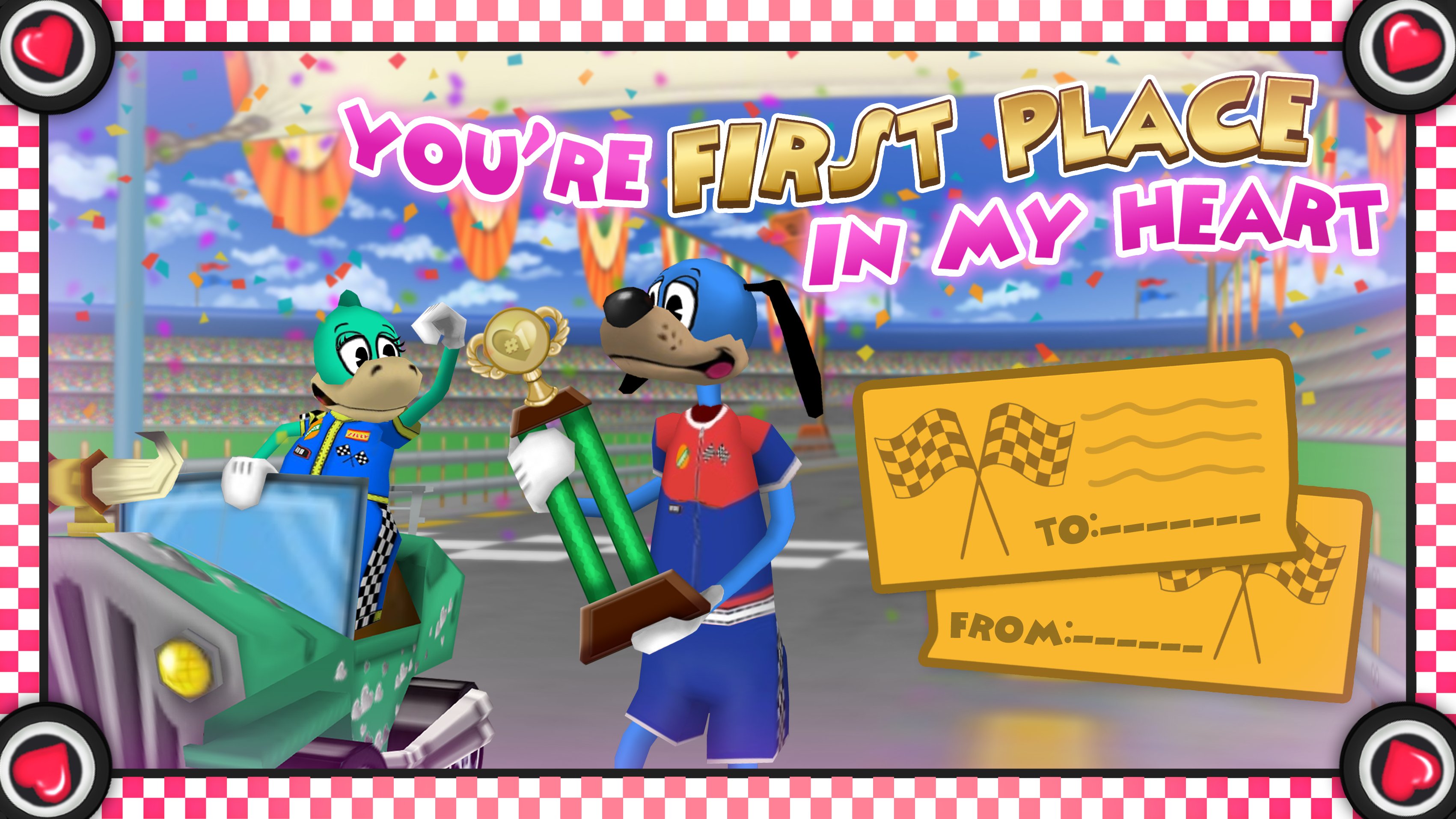 ---
Woah, those are all so adorable! Hmm, I wonder if I should give one of these to Will or maybe I should commission someone to doodle me and Will together. That would be a fun gift for him! On that note, I have to head out for our date, sooo… (Oops! Did I say date? Well, I wasn't very subtle earlier.) Happy ValenToon's Day!
---
Comments
Sorry! Comments are closed.
---
---
---
---
---
---
---
---
---
---
---
---
---
---
---
---
---
---
---
---
---
---
Back To Top