More News
Show Some Love for the ValenToon's Spotlight!
Posted by Chef Fritz on January 30, 2023 at 2:00 PM
Ah, do you smell that? The aroma of fresh rose bouquets being prepared, the sweet notes of delicious, irresistible confections… I, Chef Fritz, know all too well the smell of love -- the ValenToon's season is upon us!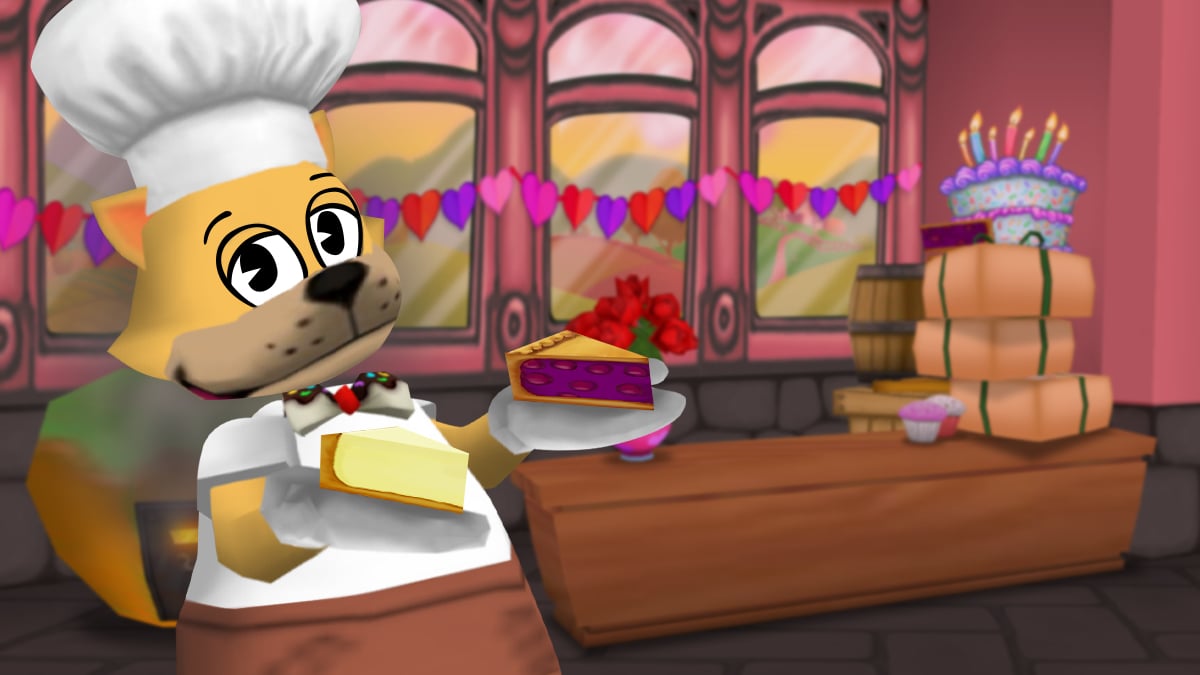 At last, the holiday where all Toons come together to spend time with the one they love. Well, except for me -- the only thing that steals my heart is FOOD! This ValenToon's, I will express my unyielding love for food by baking nonstop, and giving a piece of that love to every Toon I meet! In case you don't see me on the streets though, I've come up with an even TASTIER idea!
As a true chef, I consider myself a connoisseur of all things fine: fine dining, fine art, uh… parking fines? I still need to pay that one off… My point is: I want to show off YOUR fine art (with no financial fines involved, of course) by participating in this winter's ValenToon's Community Spotlight! Quite the offer, hmm?
All you have to do is show a little ValenToon's spirit in your artwork, and post it to social media using #ValenToonsArt once you're done! If you don't use social media, just shoot an email with your art and Toon's name over to the Toontown Post Office at support@toontownrewritten.com. Be sure to label it along the lines of "ValenToon's Art Spotlight" so that it's easier for Postmaster Pete to sift through it. After all, he is a busy dog!
There's from today until February 11th to get your most delicious submissions submitted, just to make sure there's time for the Postmaster to properly get to each and every one of them! I cannot wait to see which of your fine submissions will most tantalize my senses.
Sniff sniff… On second thought, I don't think that's love I'm smelling… that's… urp --THAT'S MY CAKE BURNING! Oh, no, no, no, I gotta go NOW!! Just send me your ValenToon's-themed art in the meantime, and uh, once I've got this little disaster under control, let's meet up again and see your wonderful art over a nice cup of hot cocoa. Yeah, that's right! Hot cocoa and a little heart-shaped cake that is not a recipe for disaster…
KABOOM!
Mrow! I'll catch you later!
---
Comments
Sorry! Comments are closed.
---
---
---
---
---
---
---
---
---
---
---
---
---
---
Back To Top