More News
Frozen Pies for Pie Day!
Posted by Chicken Boy on March 14, 2022 at 2:30 PM
Well howdy, duuuudes? How're we all doin' this here fine afternoon? For those who don't know, the name's Chicken Boy, and I run the Pea Soup Cafe down here on Walrus Way. While nothin' quite beats a nice bowl o' pea soup on a cool Brrrgh day, every year on this day my customers absolutely hound me for somethin' called a… "Whole Cream Pie?" To be frank, I hadn't the darndest clue what those were for the longest time, but after chattin' with my fellow chefs and cooks, I think I managed to sir up a nice pie this time er'round!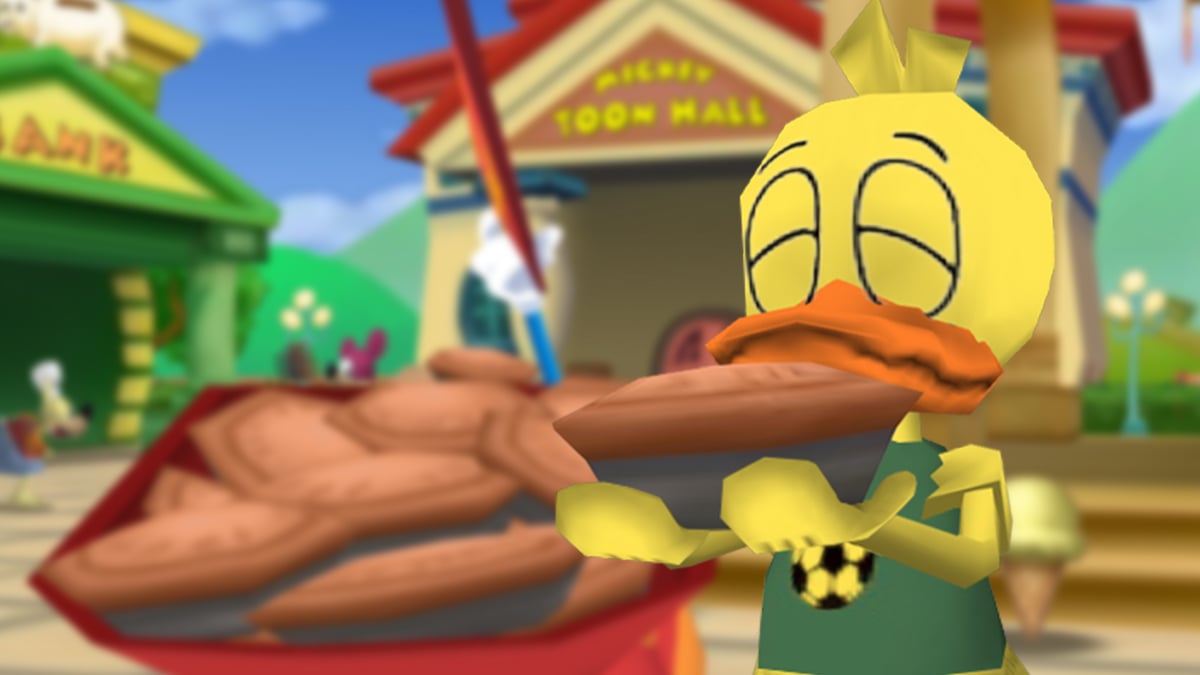 Now I will say this: this here pie took a whole lotta effort. Cream? Sugar? None of those are peas OR soup! My pal Baker Bridget had to explain to me what "egg yolks" are…nope, still not sure! Either way, I reckon this batch o' pies will taste pretty darn tootin' if you ask me! Now, I say "tasty," but what I really mean is "frozen." See as soon as I took these here puppies out'er the oven, they froze solid! It must be the frigid, cold weather here in The Brrrgh, so these pies are bein' served fresh and frozen! I would say defrost 'em, but with how frozen they are, good luck there, feller!
If any of you folks wanna try a slice o' this pie, or heck just throw it at your friends, come on down to the big ol' stand by the library in Toontown Central, and pick up a whole pocket full of 'em! There's plenty to go er'round up 'til I close up on March 20 at 11:59 PM Toontown Time (PDT)! Happy Pie Day, Toons!
---
Comments
Sorry! Comments are closed.
---
---
---
---
---
---
---
---
---
---
---
---
---
---
Back To Top