More News
Introducing the New Toontown Rewritten Discord Server!
Posted by The Toontown Team on June 16, 2020 at 2:00 PM
Ever wondered what it's like to live life as a Toon scour our website, social media, and the launcher to find useful information about the game? We know it's tricky to find this information, and we know our presence on Discord, a platform our players heavily utilize, is lacking. That's why we've created an Official Toontown Rewritten Discord Server, where you can find all of this information and more.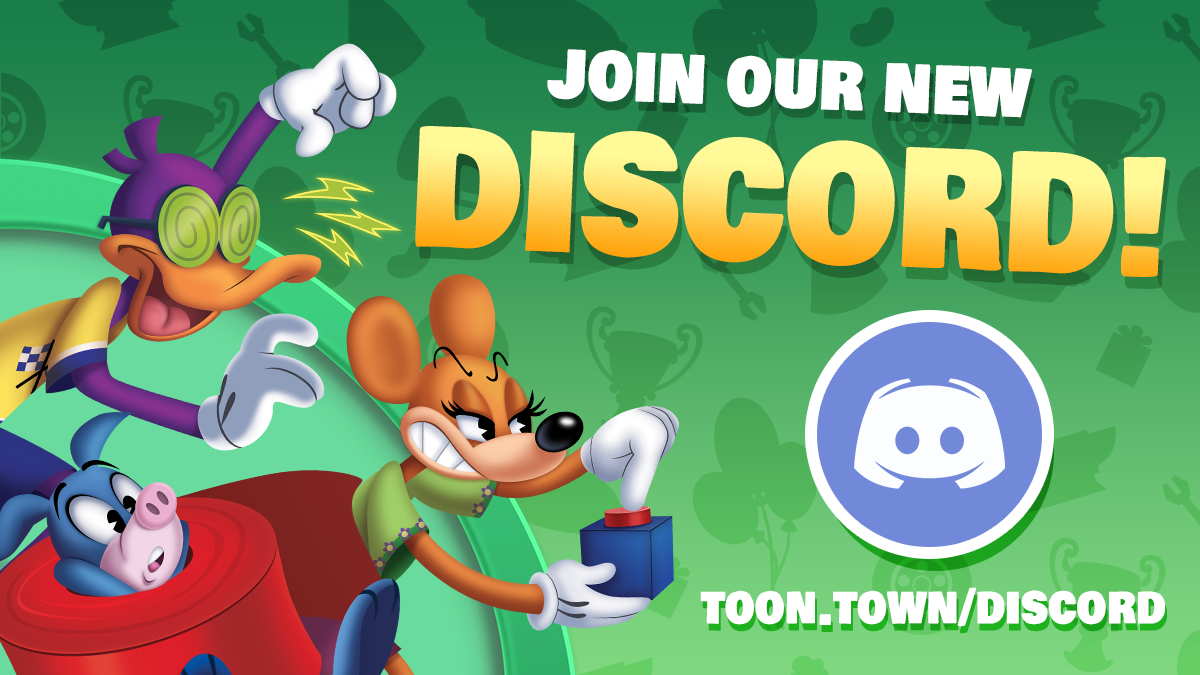 We released this server during our most recent ToonCast a little over a week ago. This hub of information serves as your one-stop-shop for all things related to the game, conveniently in one centralized location!
You can now easily keep up-to-date on all things Toontown Rewritten with announcements whenever we post on Twitter, create a new blog post, or update the game's status. The server also includes a tracker highlighting Silly Meter cycles and an easily-accessible Cog radar to keep count of all of their suspicious activities, courtesy of Loony Labs' Broadcasts' Outta Toontown (BOT) technology.
Those who give the server a little "BOOST" with their Discord Nitro subscription will join the Toon Platoon. The Toon Platoon has a special role, a place on the leaderboard if you're one of the fifty longest-boosting Toons, and access to a special channel. In the #kart-shop channel, you can react to receive direct message notifications every time a particular Cog invasion, Silly Meter cycle, blog post, social media update, or game status change occurs. Whether you're after a key to Daisy's Gardens or the Full Moon Fish, you don't want to miss out on getting notified via direct message.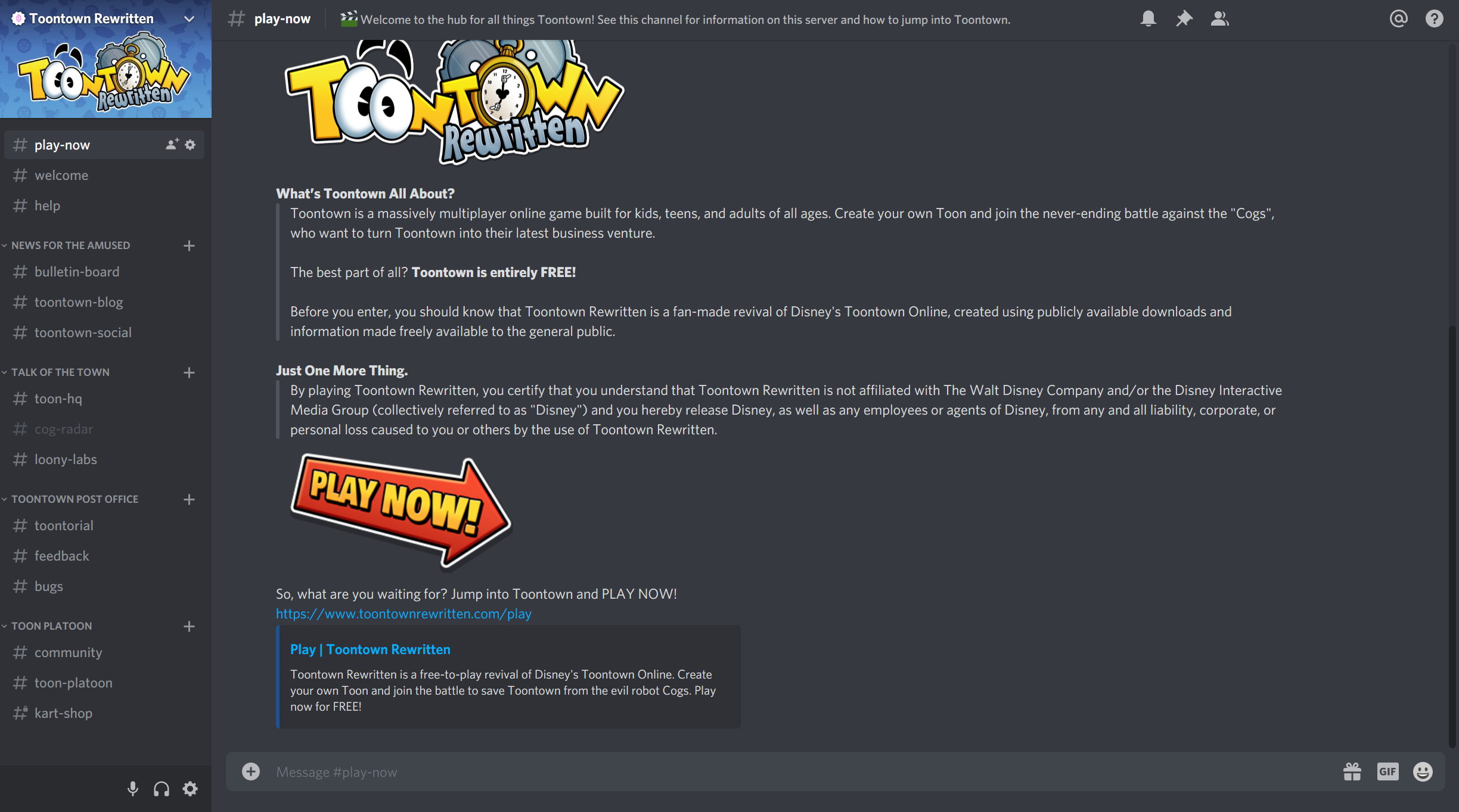 While our Discord server doesn't have any discussion channels, as we don't want to take away from all of the amazing community-ran servers out there, you do have the chance to send us your Game Feedback and Bug Reports! That's right - no longer will you have to email support for any game suggestions or bug reports. Simply share your messages in the appropriate channel, and our Technical Toons will check it out from there! If you like what other people have to say, you can leave a plus one on their message to show your support.
Want to jump into the action and hear about everything Toontown Rewritten, all in one place? Join our server today by clicking below!
Click here to join our new Discord Server!
---

Disclaimers
Discord's Terms of Service require you to be at least 13 years of age and the minimum age of digital consent in your country to use their platform. Toontown Rewritten is solely responsible for its own Discord server and not for Discord as a platform. Further, Toontown Rewritten has no control over what content is posted or shared outside of its server.
Toontown Rewritten's Terms of Service currently do not allow for you to disclose your Discord handle in-game as it is considered to be personally identifiable information. Note that disclosing such information would be a violation of the Terms of Service and may result in action being taken against your account(s).
---
Comments
Sorry! Comments are closed.
---
---
---
---
---
---
---
---
---
---
Back To Top