More News
Grab YOUR Toontown Member Mailer!
Posted by The Toontown Team on May 27, 2020 at 2:00 PM
Have a soft spot for Trading Cards? Wish you had a piece of Toontown in the palm of your hand? Then Toontown Member Mailers are the perfect gift for you or your Toontown-loving friend or family member! Riggy Marole. The Laff Meter. Sellbot Field Offices. You could bring these Trading Cards home with just a few simple steps!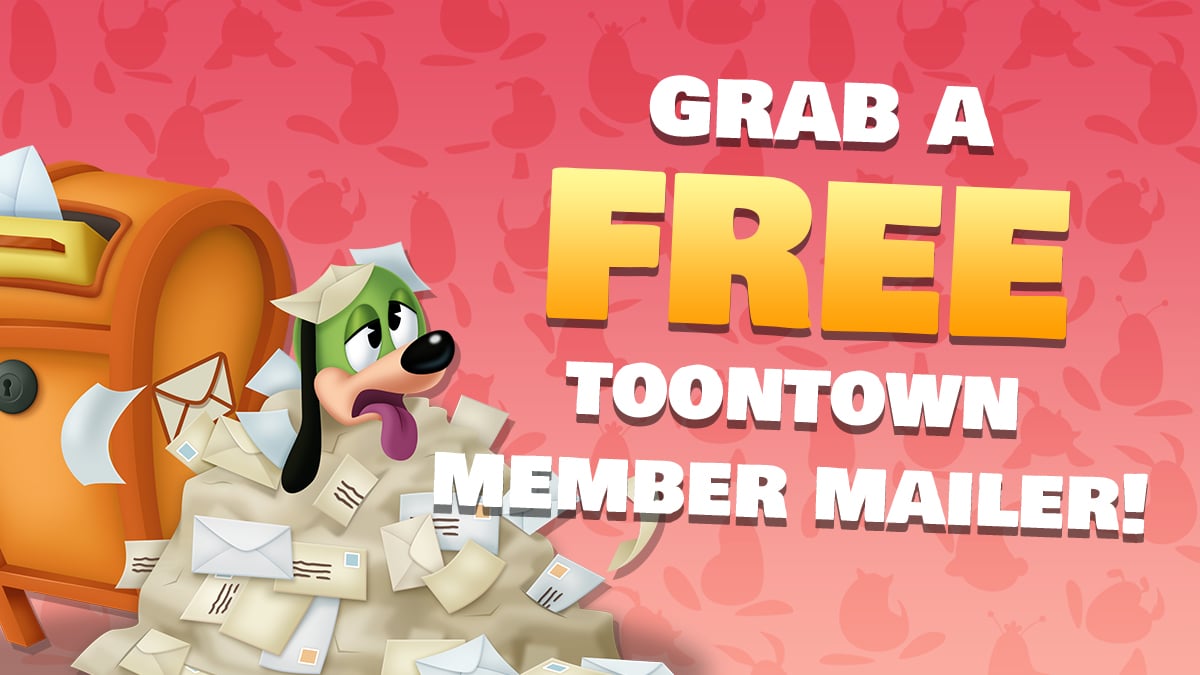 You can bring the silliness of the cartoon world to your world with Toontown Member Mailers. These physical pieces of Toontastic art can be yours today for the low-low price of $0.00! FREE! Toontown merch for the cost of zilch? You betcha!
Every year, the Toontown Team's oh-so-talented Brand Artists create all-new original merchandise for the annual ToonFest meet-and-greet event. We know that not everyone can attend, so we print a ton of extra art to give away to every one of our players in the form of Member Mailers.
To learn more about Member Mailers, click on the image above for all the information you could ever want, including step-by-step instructions. If you've got an unanswered question, feel free to reach out to our Support Toons by email or on Social Media!
We'll continue sending out Mailers while supplies last, so act now before they're gone! All letters must be postmarked by March 31st, 2021 to guarantee that we can meet the demand.
You can also use your Member Mailer request envelope to send a letter or some fan art to the Toontown Rewritten Team! Send us something cool -- and you might just see it posted on our website or social media pages. (Don't forget to attach your Toon name so we can give credit where it's due.)
Click on the image above to learn more about the Toontown Member Mailer program, and don't forget to ask a parent before participating. Enjoy!
---
Comments
Sorry! Comments are closed.
---
---
---
---
---
---
---
---
---
---
---
---
---
---
---
---
---
---
---
---
---
---
---
---
---
---
---
Back To Top