More News
Doctor Surlee's Thankful Thanksgiving
Posted by Doctor Surlee on November 28, 2019 at 2:00 PM
Good Afternoon, everyone. This is Doctor Surlee of Loony Labs -- celebrating another year of Thanksgiving with my Loony Labs team. Usually, the S.I.L.L.I. team has a meal separate from C.A.K.E. -- but this year we decided to have a big Scientoon jamboree to celebrate the completion of the Silly Meter. Except for Baffalous, that is. Who knows what that Toon has gotten himself into...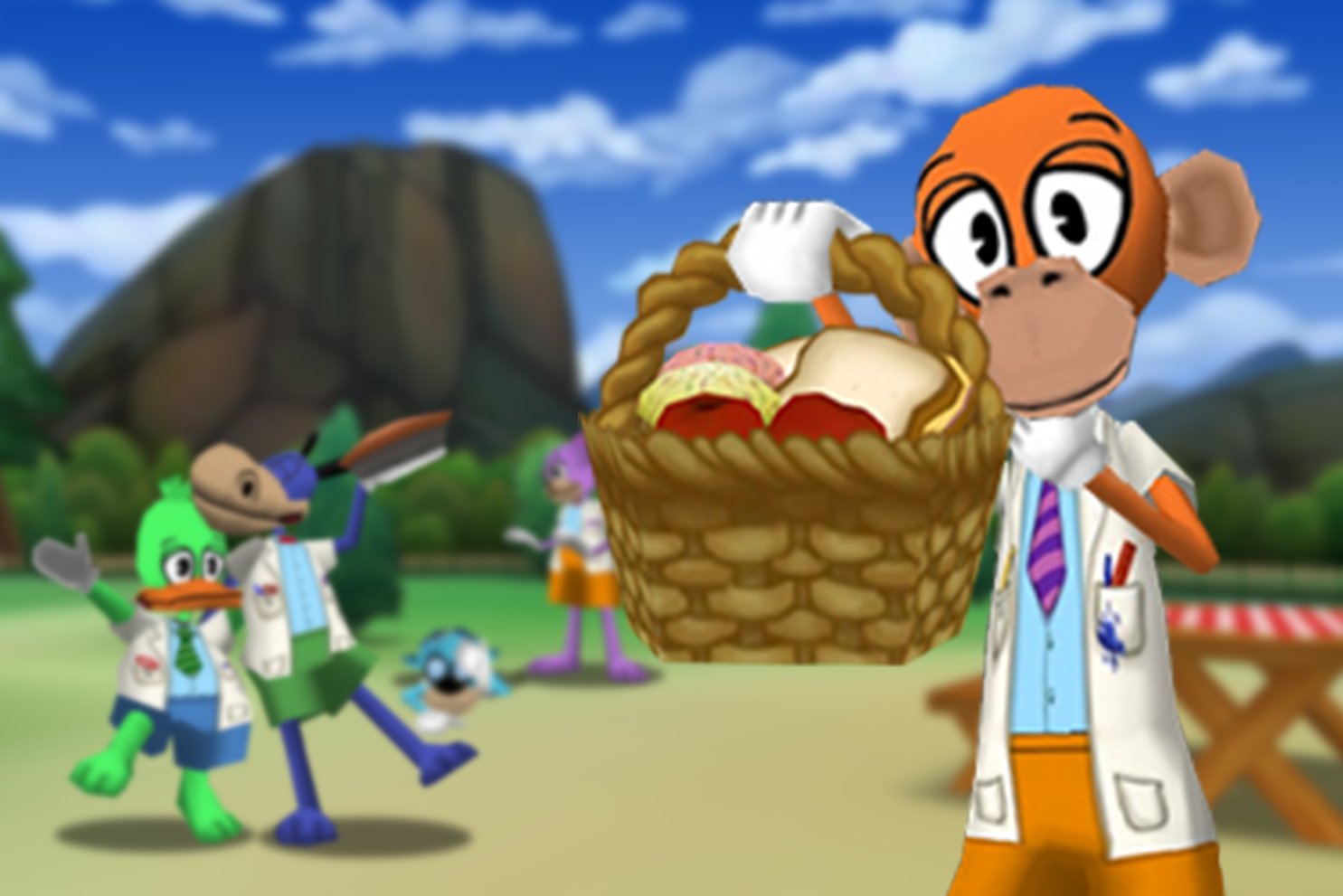 Regardless! I come to you today to share my thankfulness. The truth is, I've spent many years uncertain of how Toontown would react to the truth of my past. It is true -- in a long forgotten timeline, I was Gyro Gearloose, creator of the Rewritten Device and countless other gadgets around Toontown. At this point, I've grown to accept who I really am though -- Doctor Surlee. I may have messed about with the timeline, but time appears to be more stable than ever now that the Fissiontons have gone.
It is for that that I am thankful -- the acceptance of every Toon in Toontown. I am the one to be blamed for all the anomalies, no, everything wrong in Toontown. From the Cogs to that blasted Super-Duper Air Conditioner, everything seems to be at the fault of no Toon but myself. And yet, the Toons of Toontown are willing to forgive me.
Thank you, Toontown. We've come this far, and now even I am uncertain of what comes next. After all, we've now gone into unwritten territory -- time that did not exist when I made the jump from the original timeline. For now though, it's time to socialize with the Scientoons. With all the note taking and Silly Meter monitoring, it's been ages since I've had a good scientific debate with Prepostera and Purrview. I'm sure Dimm will enjoy the banter as well!
---
Note from The Toontown Rewritten Team:
As you go through your day today, take some time to remember how thankful we are to have Toontown. This year, we couldn't express all of our thankfulness for the Toontown Community in just one paragraph, though! We've taken to one of the longest standing Toontown communities, MMO Central Forums, to express our gratitude to the community. To see just why we're so THANKFUL that Toontown is still alive, be sure to read the whole thread at toon.town/thankful!
---
Comments
Sorry! Comments are closed.
---
---
---
---
---
---
---
---
---
---
---
---
---
---
---
---
---
---
---
---
---
---
---
Back To Top