More News
The Ides of March Have Returned
Posted by Toon HQ on March 15, 2018 at 5:00 PM
ATTENTION ALL TOONS: A MEGA-Invasion has begun!
Backstabbers are taking over Toontown!!!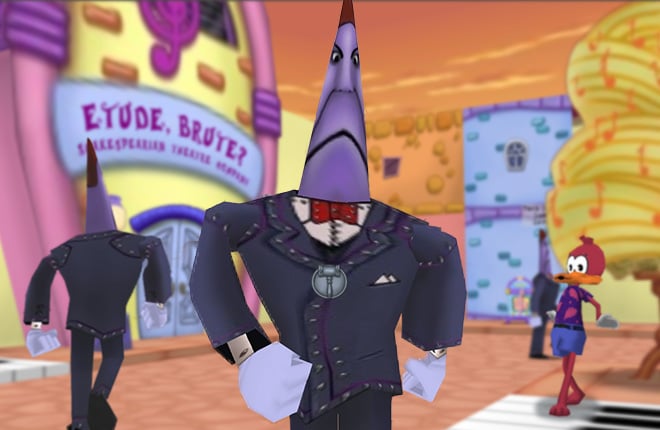 Another year, another sharp retaliation from the Backstabbers! Something about the deliciousness of Pie Day points them back into Toontown every year on this very day.
But there's no time to waste sharpening our game-plan. It's time to cut their invasion out of the picture! Resistance Rangers have been deployed, and they're ready to help fight back the invasion!
Remember, you can still pick up some free Pie Day pies from Toontown Central for eating, throwing, or just creating some ruckus. Everyone loves a good ol' fashioned ruckus. Perhaps some back to back pie celebrations will show those Backstabbers what Toontown is made of!
On an unrelated note: Come out to the Etude, Brute? Shakespearian Theatre Company in Minnie's Melodyland tonight for a performance by our very own Julius Wheezer. There's sure to be no backstabbing there!

---
Comments
Sorry! Comments are closed.
---
---
---
---
---
---
---
---
---
---
---
---
---
---
---
---
---
---
---
---
---
Back To Top