More News
Toon Species Election: Vote GOAT, And That's All She Wrote!
Posted by Goat on March 9, 2017 at 9:00 PM
Boy, I sure am glad that the weather is starting to warm up for spring! I can never wear scarves because my goat-tee gets in the way. By the way: I'm the Goat, the final Toon Species Candidate of this election!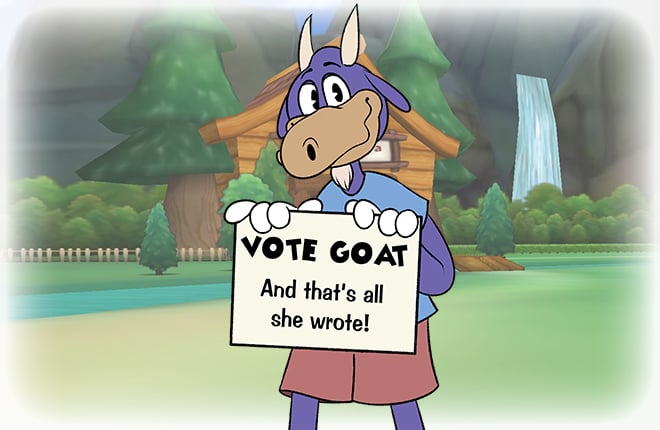 I've
goat
a lot to bring to Toontown: I'm no Van Goat, but I can create something that looks like modern art out of the cans that I chew! I should warn you that I'm a bit of a hill
billy
, although I have a real friendly face. I'm not too "gruff", and I certainly won't be a horn in your side.
Now Toons, let's face it: Some candidates are just
ba-a-a-a-a-ad
. I may be just a
kid
, but I have big plans for Toontown. As long as you keep the trolls away, I'll trip, trap, trip, trap, trip, trap across the bridge straight into Toontown!

Enter the Polling Place!
I'm the last candidate to create a post, and you can see I have plenty to
goat
about. Don't be sheepish:
Goat
ell it on the mountain that Goat deserves the vote!
Remember, when you go into the Polling Place, vote for... Eh, whatever floats your
goat
.
"Vote GOAT, And That's All She Wrote!"
---
Comments
Sorry! Comments are closed.
---
---
---
---
---
---
---
---
---
---
---
---
Back To Top