More News
The "Toontown Shorts" Contest has Ended!
Posted by Sir Max on March 22, 2016 at 2:00 PM
Annnnndddddd... CUT! That's a wrap, fellas. Not the tasty kind, or the gifting kind -- but the filmmaking kind. March 20th marked the end of our "Toontown Shorts" contest, and final review for the videos has been completed!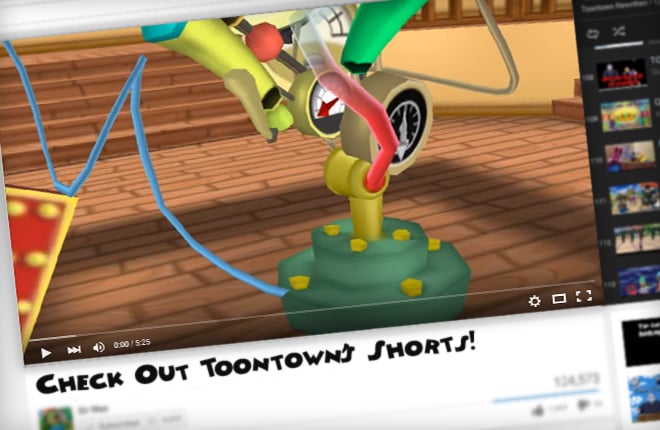 Now, us Toon Troopers have the worst of it. Get this: We have to grab a bag of popcorn, sit back in our chairs, and do nothing except for watch your awesomely-crafted videos all day until deciding a winner. It's absolutely
torturous!
Can you imagine having such a horrible job of doing nothing but sitting at home and watching movies all day? They call those people
theater attendants.
We'll be announcing the winners in the upcoming weeks after reviewing each video and contacting the owners, so be patient with us! In the meantime, check out the
Toontown Shorts Playlist
to watch
over one-hundred
jam-packed Toontown creations by our very own residents.
If your video isn't in the playlist, don't fret! While it may have broken a rule, it's also likely that it could have been missed in our submission process. Send an email to our support, and we'll let you know what went wrong and try to get it fixed. We wouldn't want you to miss out on a chance at the winner's circle.
Hope you enjoyed our little contest. Keep your eyes peeled for the winners, as well as our next contest coming up!
---
Comments
Sorry! Comments are closed.
---
---
---
---
---
---
---
---
---
---
---
---
---
---
---
---
---
---
---
---
---
---
---
---
---
---
---
---
---
---
---
---
---
---
---
---
---
---
---
---
---
---
---
---
---
---
---
---
---
---
---
---
---
---
---
---
---
---
---
---
---
---
Back To Top