More News
Go GREEN for St. Patrick's Day
Posted by Eugine on March 17, 2016 at 2:00 PM
Top o' the mornin' to ya! The name's Eugine, an Irishtoon owner of Green Bean Jeans over in Daisy's Garden. It's quite the lovely place there, with green all around. On a day like today,
St. Patrick's Day
, that green goes quite well with the lot of you Toons!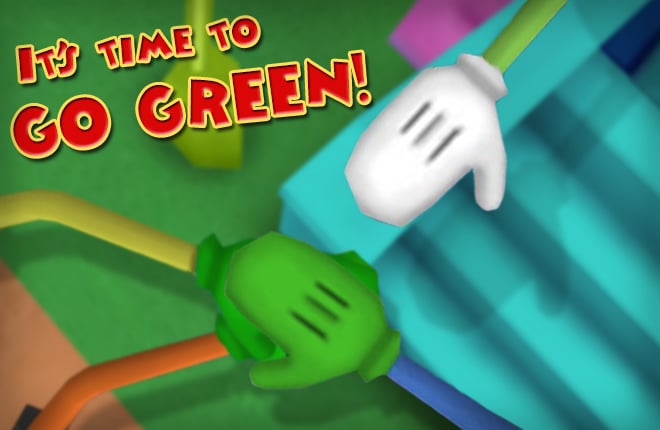 St. Patrick's Day is the day o' green, but with the exception of Sir Max, many of us haven't done a whole lot to gloat our greenity. Now, I've been makin' a lot o' green jeans for years, but today I decided to try something a wee bit different...
Green Gloves!
With just a tad of my green bean dye, I can turn your white gloves into green with just the flick of a brush. It may not be permanent, no, but it'll last a good while for you to celebrate! I know a lot o' ya have been wishing for colored gloves, too, and while they may not be permanent -- maybe it'll feast yer hungering bellies for it.
Just stop by my shop if you'd like to give it a green go, and tell me the secret phrase. I'll show ya just how
"easy to be green"
it can be! Happy St. Patrick's Day, laddies!
---
Comments
Sorry! Comments are closed.
---
---
---
---
---
---
---
---
---
---
---
---
---
---
---
---
---
---
---
---
---
---
---
---
---
---
---
---
---
---
---
---
---
---
---
---
---
---
---
---
---
---
---
---
---
---
---
---
---
---
---
---
---
---
---
---
---
---
---
---
---
---
---
---
---
---
---
---
---
---
---
---
---
---
---
---
---
---
---
---
---
---
---
---
---
---
---
---
---
---
---
---
---
---
---
Back To Top