More News
Double Access Weekend
Posted by Sir Max on July 16, 2014 at 2:00 PM
SATURDAY
SATURDAY
SATURDAY!
Be here for an all-out CRASHfest of--
Wait a second. What do you mean we can't do that? I've already started making the post, what am I supposed to tell them? Oh? Ohhhhh...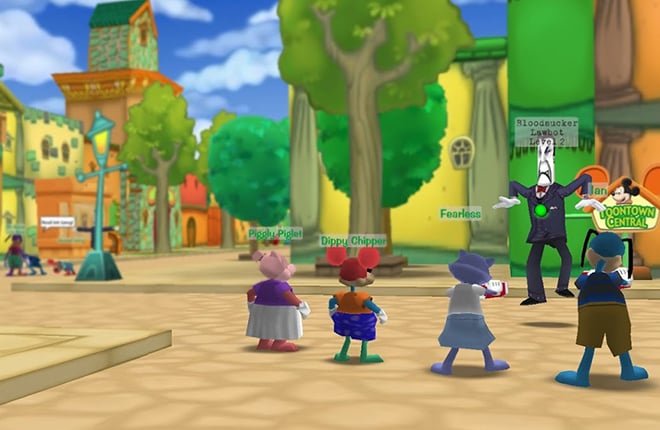 So everyone, good news and bad news: Which do you want to hear first? Like usual, you never respond, so I'm going with the bad news. Bad news: We are actually
not
having a Monster Truck Rally. Sorry, house rules. I'll start a petition for us. Good news:
Double Access Weekend
!
I doubt this happens to many of you, but there has been this little issue going around lately... Have any of you ever gotten a sweet spot in the PlayLine, went ahead and ran around Toontown, then suddenly get kicked out after only three hours right when you were starting to have some fun? Hang on -- it's happened to
ALL
of you? That's certainly a bug that needs to be fixed.
Toons, it's a good thing you have experienced it, because Double Access Weekend is under way! Starting this Saturday at 12:00AM Toontown Time, we'll be
doubling
-
tripling
-
QUADRUPLING
the amount of time that you can stay in game! Rather than a measly three hours, all scheduled PlayTimes up until Sunday at 11:30PM Toontown Time will be able to hop around Toontown for an entire
Six Hours
! Oh, that is only doubled, isn't it? Quadrupled is a fun word to say, though.
Qua-drup-led.
Don't have a PlayTime this weekend? Lucky for you, this Friday at 2:00PM Toontown Time (The same time this post was made!) we'll be releasing a bunch of extra slots for you Toons to take up on Saturday and Sunday. It works in the PlayLine, too! We're getting geared up jump on the servers like they're made of rubber, and boy is it going to be fun. Keep an eye on that population count!
I'd love to stay and chit chat, but it looks like I need to make a few phone calls to cancel a couple hundred Monster Truck orders.
---
Comments
Sorry! Comments are closed.
---
---
---
---
---
---
---
---
---
---
---
---
---
---
---
---
---
---
---
---
---
---
---
---
---
---
---
---
---
---
---
---
---
---
---
---
---
---
---
---
---
---
---
---
---
---
---
---
---
---
---
---
---
---
---
---
---
---
---
Back To Top