More News
Electoral Update: Putting a Foot Down
Posted by Alec Tinn on March 15, 2014 at 2:30 PM
Whew!
Sorry for the late post, my good toons. I just finished up picking up a spilled jar of votes again. Boy, that certainly isn't fun. I've got the thing bolted down now though, so those Troopers will have a hard time knocking it over.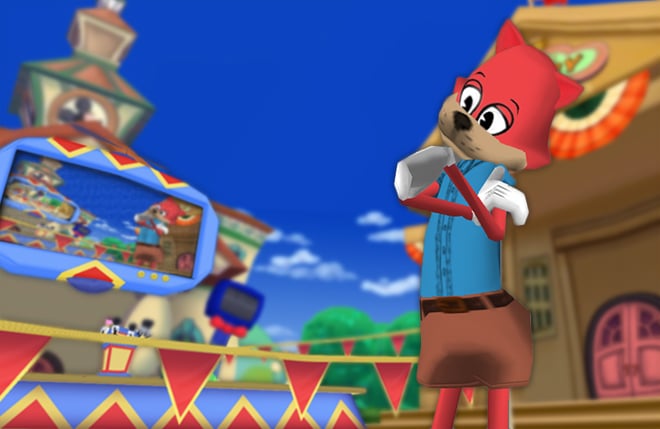 Now, onto more important matters! I know about that fiasco yesterday with Sir Max delaying the election. Phooey, I say! Absolute phooey! We very well should have had it today, but "
Noooo
". Apparently working for more than 24 hours in one day is "inhumane" and "breaking the laws of the Tooniverse". Pish posh.
I know you toons are disappointed, as am I. We aren't going to let that stop us, eh? Flippy and Slappy have been put on the double this week with their campaigns, and they've also been granted permission to give out
6 more Alpha Keys
to make up for this final delay. The polls have closed now, though, meaning that only existing voters are registered to get keys. We've got to have time to count them up, you know. If you've done your math with those keys, however, I'm sure you've guessed right:
That means that the
official
and
final
date for the Toon Council Presidential Elections -- No matter what Sir Max and the others say -- is on
March 22nd at 2:00PM Toontown Time
(PST). Only 21 days late!
Once they're over, we're going to be hopping right back into the schedule with a Super Sunday full of features and plenty of Daily Alpha Updates to follow. The Troopers are focused on getting "Alpha" rounded up with these final features as soon as possible! Don't tell them that, though. They think that they're getting a break after the election. Ha! A Toon Trooper's job is never done.
I need to get back to setting up these new props now. Maybe the silliness from them will be enough to really make those stands animated! You never know with these two toons. Ciao, my fellow toons!
---
Comments
Sorry! Comments are closed.
---
---
---
---
---
---
---
---
---
---
---
---
---
---
---
---
---
---
---
---
---
---
---
---
---
---
---
---
---
---
---
---
---
---
---
---
---
---
---
---
---
---
---
---
---
---
---
---
---
---
---
---
---
---
---
---
---
---
---
---
Back To Top