More News
Sweet Sufganiyot for Sweet Hanukkah
Posted by Fidgety Bridget on December 7, 2023 at 5:00 PM
Ah, you've come at a swell time. My Sufganiyot are freshly fried and ya best believe I made enough for every Toon in town!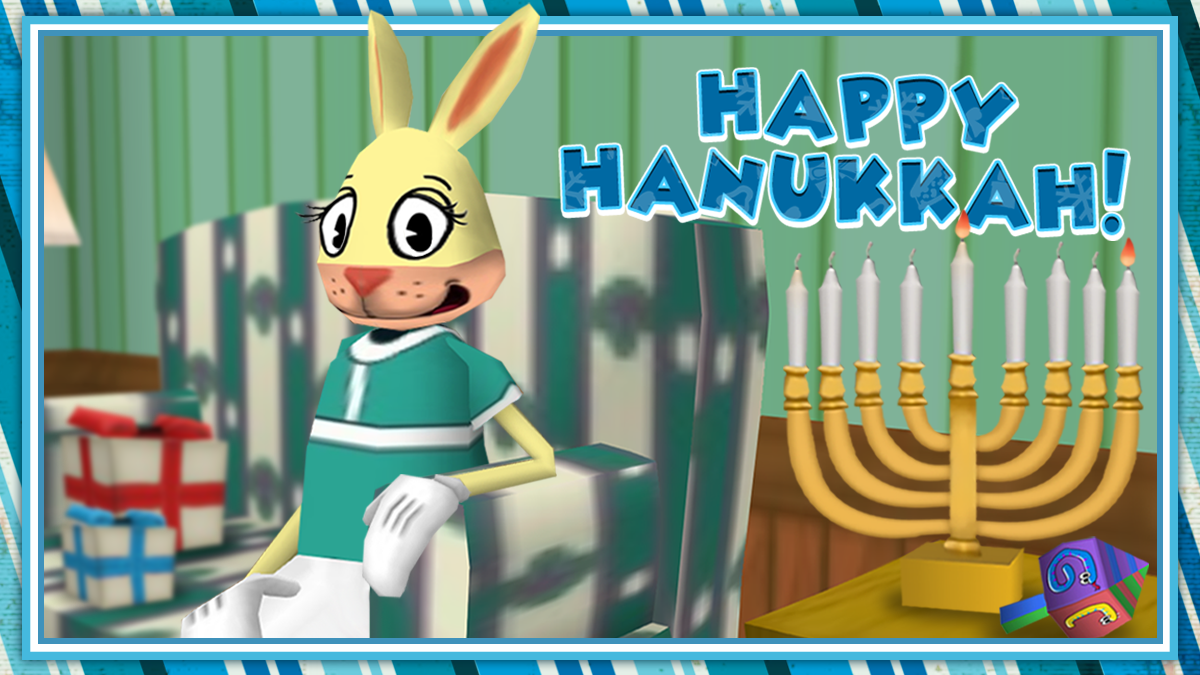 It truly is a pleasure to be back on the blog for the first night of Hanukkah. The wonderful celebration of Hanukkah lasts eight nights, and each evenin' we light a candle on the menorah -- I've lit the first one already! This is why Hanukkah is sometimes referred to as 'The Festival of Lights'.
Hanukkah is all about togetherness and love, which is why it's a fine opportunity to spend time with fellow Toons. Nothin' could be diviner than playin' Dreidel with friends as the snow powders down outside. It's even better while snackin' on a sweet treat… my famous Sufganiyot, that is.
If you want your very own Dizzy Dreidel, I heard Clarabelle's got a bunch. They sure do keep you busy.
A very happy Hanukkah, Toontown! Have a wondrous winter, whatever you celebrate.
---
Comments
---
---
---
---
---
---
---
---
---
---
---
---
---
---
Back To Top