More News
An Elegy of the Eeriest Eve
Posted by Jack O'Kazam on October 31, 2023 at 2:00 PM
This horror of Spooktown I have cast for a week,
It wears on me well; my magic runs bleak.
As you can see, soon gone I will be.
And not for so long, but merely a while.
With you, I impart this freaky freestyle.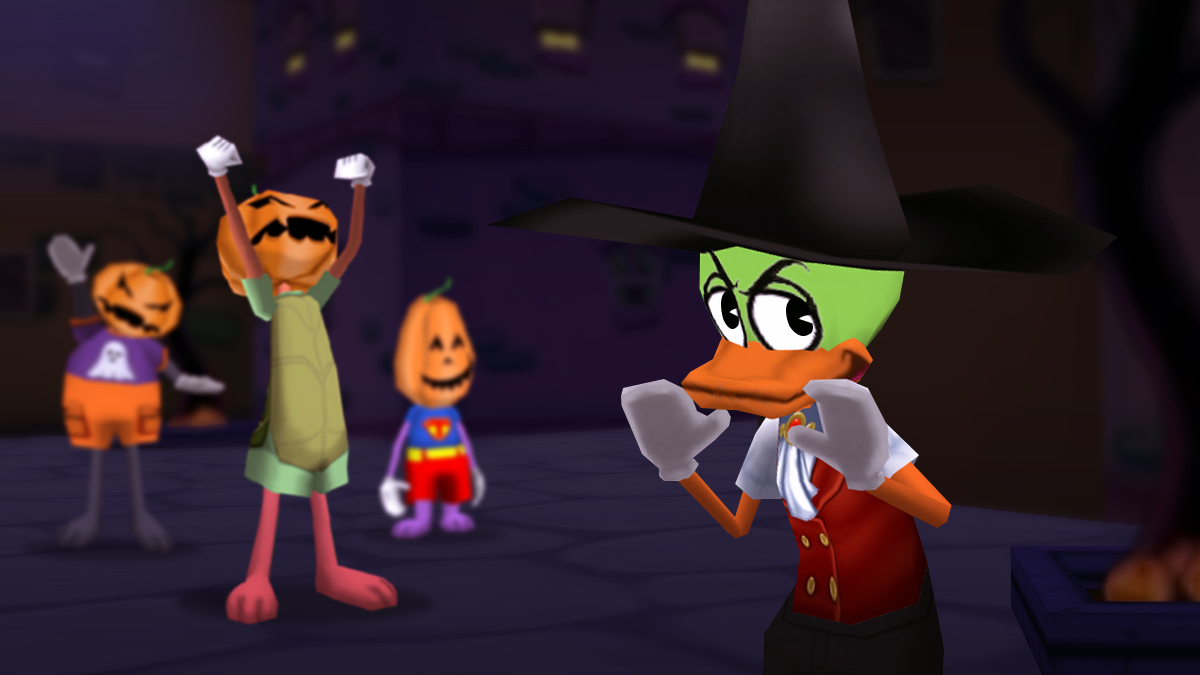 Some goulash from good ghouls,
A baseball from a bat.
Six spinnerets from sick spiders,
And a Bloodsucker's vault-vat.
With these mysterious materials, I shall double toil and trouble.
For a thrill you shall see… when I but burst this bubble...
BOO!! It is done! One last day of Halloween fun!
For what joy would a sweets feast be… under a sky lit by the Sun?
My wicked wrath will never sate, like a scarecrow, I shall not abate!
For one, this 'Spooky Green,' you think it's a color best to be seen?!
NO! I have come to loathe it!
It makes me lose my rhyme!
For all it makes me think of is Sir Max's cheeky face. …Uh, er, h-hind!
…
All the time!
Ahem. As my lament comes to a close,
One last suggestion I may propose:
Visit Booregard at Toon Hall, or even me, Jack O'Kazam,
For the spookiest of ToonTasks; they'll make you shriek out a bedlam!
If you've survived them already, I salute you, my friend!
Now it's high time for me… to bring this blog post to an end.
Happy Halloween, Spooktown!
---
Comments
Sorry! Comments are closed.
---
---
---
---
---
---
---
---
---
---
---
---
Back To Top