More News
Tester Tim's Test Town Testimonial
Posted by Tester Tim on October 21, 2023 at 2:00 PM
Oh, hello... I um, well, I guess I'm Tester Tim, but you can call me Tim if you'd like. Sorry, I'm not one for the spotlight. You might know my brother, though: Tutorial Tom. I've been a Test Toon for a long, long time... Just about as long as Tom has been giving tutorials, I guess.
I'm normally behind the scenes, but, well, you see -- today is a special day, and Sir Max asked me if I could come tell you about it. Today is the anniversary of when we started testing Toontown.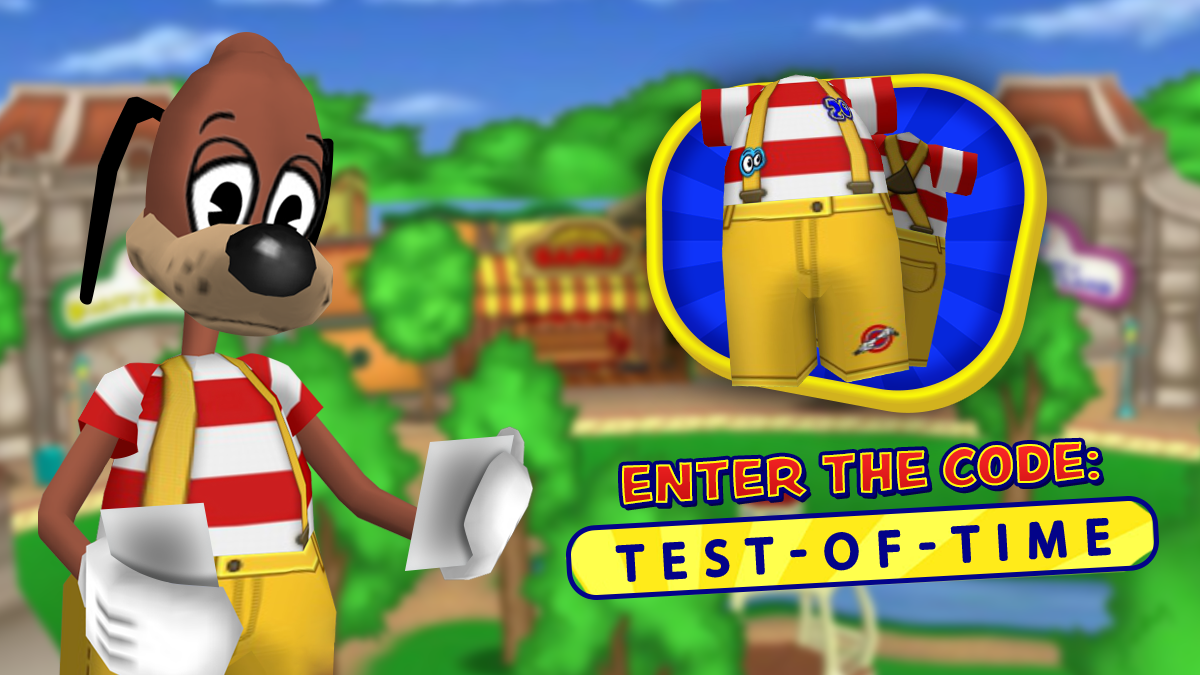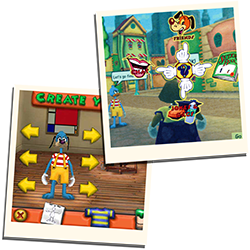 You see, when Tom and I first came to Toontown, I was offered the wonderful opportunity to start the Toon Troopers' Test Town Division. We test everything in Toontown to make sure it's up to code. I, um, I brought some Toontown Test photos if you want to look at them.
Oh, yes, why was I blue? That was before I helped Doctor Surlee test Toon Rewrites. I kept getting confused for Flippy... And, uhhhh, there was a brief incident where The Rewritten Device turned me into a duck. Heh, those were the days...
---
I also thought it might be nice to, um, share some of the Toon Tips I've learned from my experiences. It's not much, really, but here you go...
Being kind is the best thing a Toon can do.
My favorite part of the day is going through my checklist in Toontown Central, where new Toons show up after talking to Tom. Sometimes, experienced Toons will take a break from their ToonTasks and chat with the new Toons. That simple kindness means the world to them.


Toontown is always changing, so don't forget to enjoy today.
Having been lucky enough to be with Toontown almost since the beginning -- no era of Toontown has been quite like the one before it. The funny thing is that you never quite realize when those eras change... One day, it's just different. While I love looking back fondly on my memories, I've learned to treasure every moment today before they become memories tomorrow.


Nothing can stop Toontown when we stick together.
Whether it is fighting the Cogs, building new Playgrounds, or simply keeping Toontown running... The most important lesson I've learned is that Toons can do anything when they help one another. Without all of you creating this caring community, Toontown would be just another ordinary place.

I hope these things I've learned might help someone out there or spread a little bit of joy. Oh, and, if it's not too much trouble... I would love to hear about what you've learned from Toontown, too. I'm all ears.
---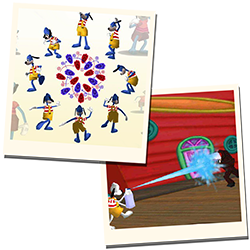 One last thing: I, um, you see, I really wanted to... I wanted to give you a gift. To thank you for, well, being you, and making my job so fun.
My striped shirt and overalls were discontinued long ago, but I asked the Toon Tailors to make a special version for all of you in honor of the anniversary of the Test Town Division. If you joined Toontown before today, you can enter the code "test-of-time" in your Shticker Book for a special version of my outfit!
I, uh, also called in a favor to my friend Clarabelle. She agreed to bring the normal version back to her Cattlelog so that you never have to worry about it being discontinued again.

Thank you for all of the smiles and kindness. It is my honor to be a part of Test Town, and I hope that I've been able to bring some smiles and kindness to you too.
Have fun!
P.S. - If you want to help test Toontown, too, there will be an opportunity coming soon! We'll let you know more on the Toontown Blog.
---
Comments
Sorry! Comments are closed.
---
---
---
---
---
---
---
---
---
---
---
---
---
---
---
---
---
---
---
---
---
---
---
---
---
---
---
---
---
---
---
---
---
---
---
Back To Top