More News
Eyes Up at the Moon for Ramadan!
Posted by Nina Nitelight on March 21, 2023 at 7:00 PM
Yawn… I can't see a crescent quite yet. Oh, salaam! I didn't see you there. I've been spending all night looking through this hu-moon-gous new telescope I ordered in for the shop. I fancy keeping it myself! Anyway, you may be wondering why I'm awake past my bedtime and looking up at the moon. No, it's not made of cheese… I arrived at that conclusion an hour ago, but it has got something to do with being holey. I'm looking for a crescent moon which represents the start of Ramadan!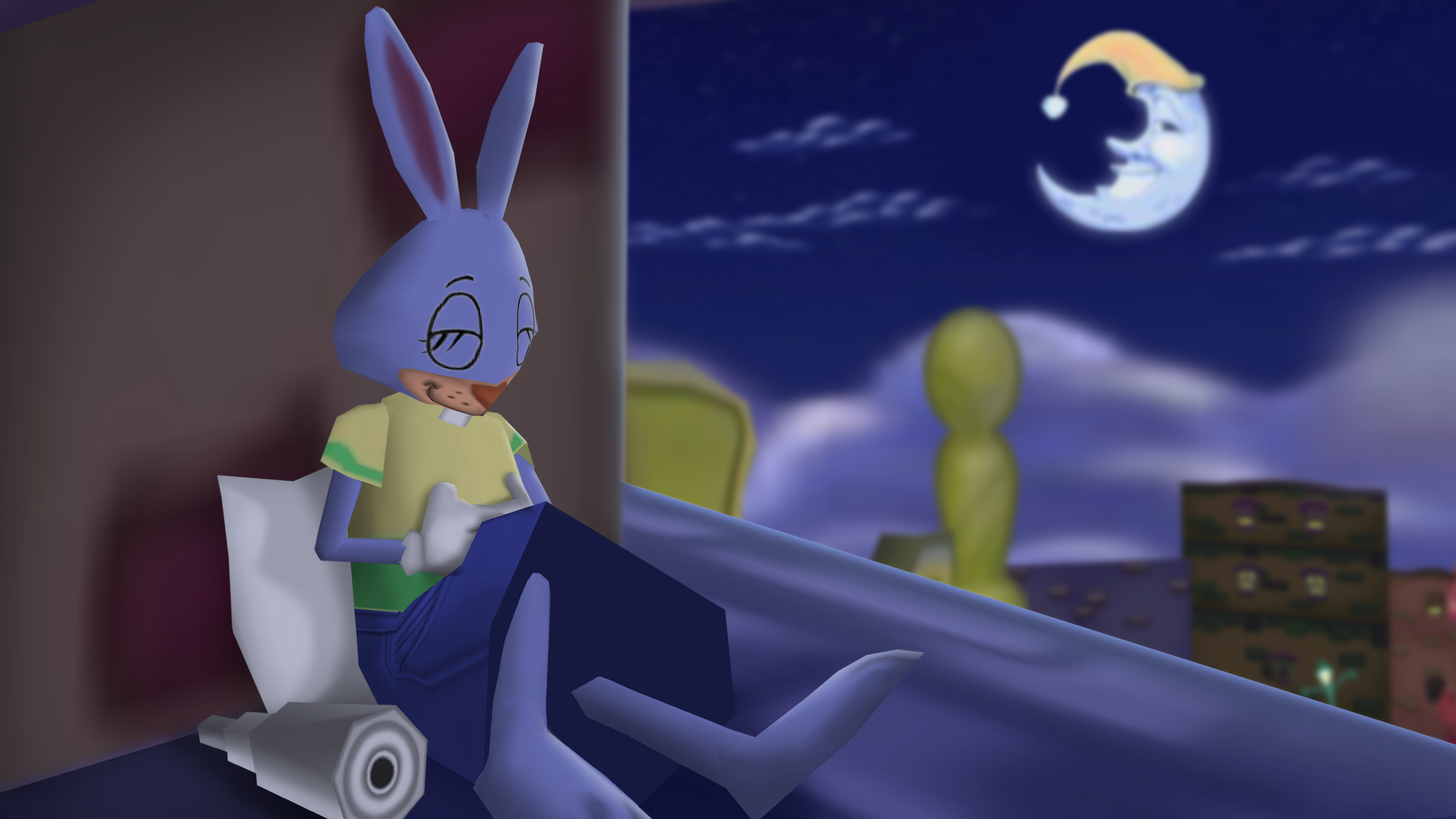 What is Ramadan you may be wondering? Well, sit yourself down and try a date, or perhaps some baklava. I recommend the pistachio one, it's rather lovely. Yawn. Ahem, anyway, where was I? Ramadan is the ninth month in the Islamic lunar calendar and during this gloriously holy month, Muslims fast from sunrise to sunset everyday. This means that no food or water can be consumed during daylight, not even Cream Pies! Since it's always night time down here in Donald's Dreamland, this may be rather easy for me…
Fasting teaches patience and is a reminder of the less fortunate Toons, but it's also a fantastic chance to spend time with friends and family. Speaking of friends, I must visit Fidgety Bridget later, she'll want a tin of baklava.
Am I dreaming or are there actually jellybeans dancing in front of me?-- Ahem, I'm awake, I'm awake. Oh yes, Ramadan is also a time of giving! Charity plays a huge part in Islam, especially during Ramadan! This month is the perfect month to share your generosity with the rest of Toontown. I'm certain the Donald's Dreamland Playground is the best place to start… Yawn.
Toontown continues to be a welcoming place for Toons from everywhere, where we can share and enjoy each other's beautiful cultures. Thank you for listening but I must get back to moon gazing before my eyelids become even heavier than a Grand Piano. I'm becoming a lunar-tic.
Ramadan Mubarak, Toontown! I hope you have a tre-moon-dous month whether you're celebrating or not.
---
Comments
Sorry! Comments are closed.
---
---
---
---
---
---
---
---
---
---
---
---
---
---
---
---
---
---
---
---
---
---
Back To Top