More News
A Straight-Edged Ides of March
Posted by Back Stabber on March 15, 2023 at 2:00 PM
I think I'll just cut right in.
Hear this, Toontown! The Chief Justice himself requested me, Back Stabber, to be the one to declare this year's annual Ides of March Back Stabber Invasion! As such, I think I, legally speaking, shall take a stab at this writhingly wretched and rampantly reckless thing you Toons call a… 'Blahg Poest.'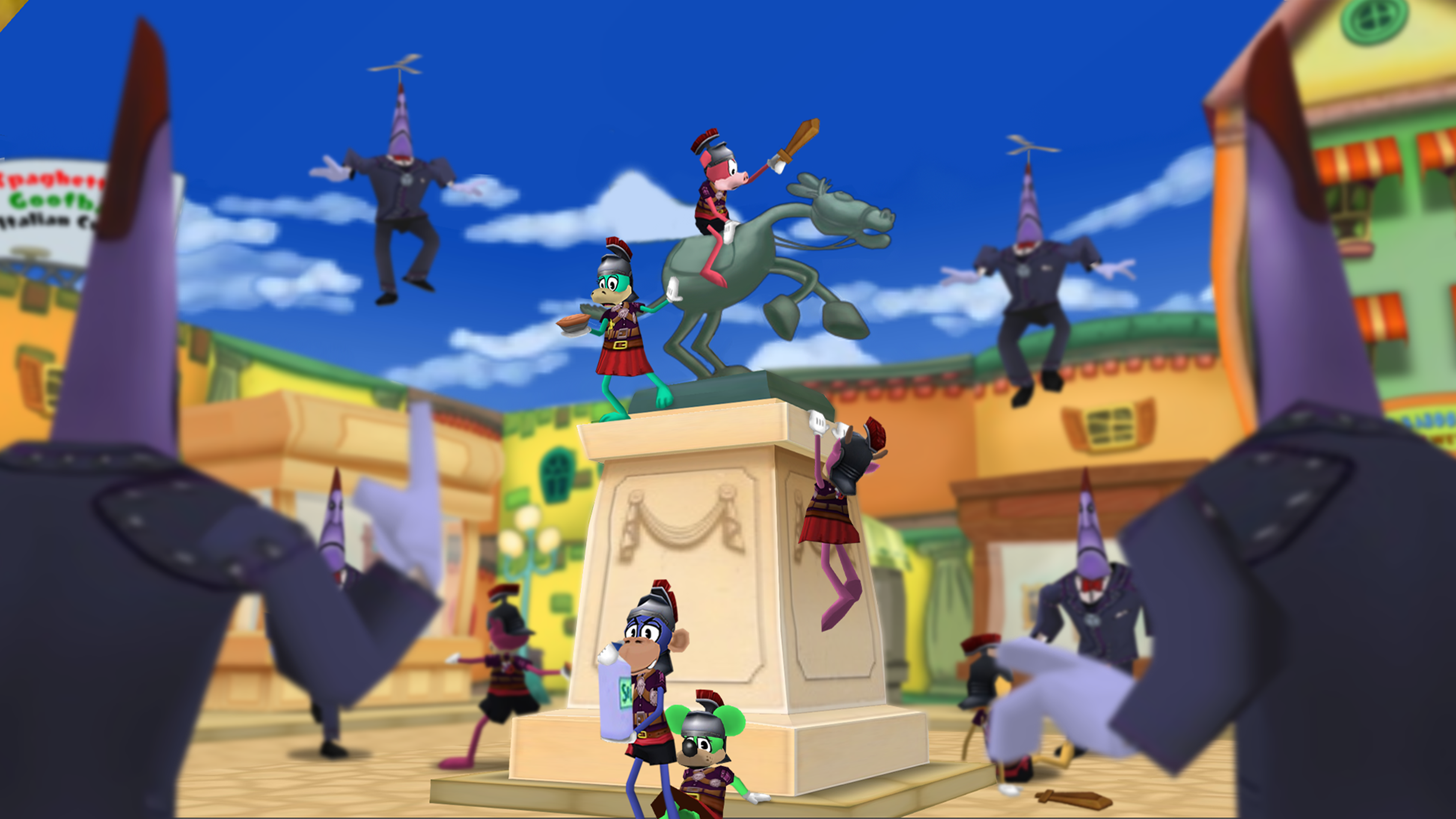 ---
Our previous, more double-edged announcements haven't seemed to drive our point home. Ergo, this year I shall opt for a more straight-edged message. Today, we will finally triumph over that irritatingly verbose mouse… Hark, Julius Wheezer! Watch your hideous hind -- over these most awesome of Ides, we Back Stabbers shall win glory and justice by besieging Toontown and seizing the Wheezer!
Yes, we'll be plunging from the skies today, and there is naught you can do to make us falter! As a matter of fact, I legally challenge you to try and cut off our invasion. We'll have you quashed, ergo, your piercing howls shall ring out… not unlike the sting of an ebullient edge driving through an unsuspecting back!
Brace yourselves, Toontown. For now, we move to strike!

---
Comments
Sorry! Comments are closed.
---
---
---
---
---
---
---
---
---
---
---
---
Back To Top