More News
It's Beginning to Look a Lot like Sellbots
Posted by Doctor Googlymoogly on December 19, 2021 at 2:30 PM
Great, Googlymoogly! That wasn't an expression of incredulity -- I was just giving myself a compliment. I've been crunching the numbers (No, not like the Cashbots! My breakfast cereal was literally shaped like numbers.), and have calculated that a whopping 25,947 Field Office Annexes have been defeated since our humble operation opened its doors.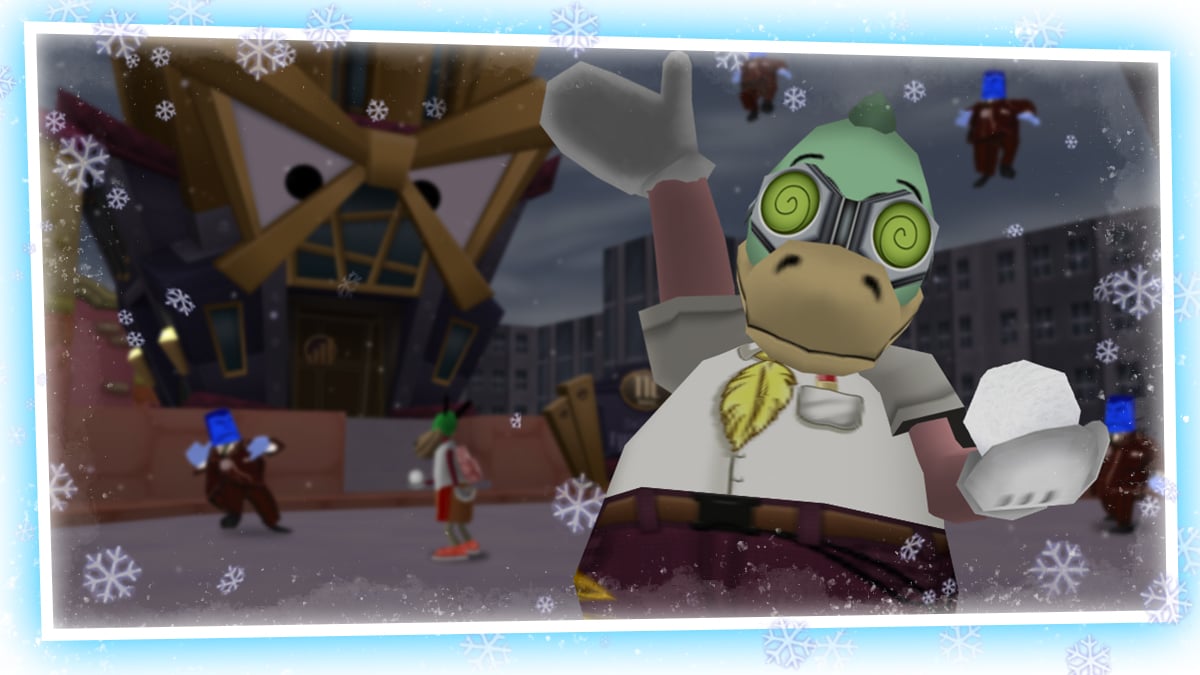 As amazing as that fact is, the Cogs are still working hard to crush our operation! All of the snowy winter weather seems to have attracted v2.0 Cold Caller Mega-Invasion. It turns out that they're really steamy about us turning up the temperature in their offices.
The Cold Callers may be nipping at our nose, but luckily the snow in Toontown has started to accumulate! If my readings are correct, you should be able to stock up on spherical frozen sillycon projectiles -- snowballs, as they are called outside of the Scientoonfic community -- to start snowball fights with your friends, or even in battle against those dastardly Cold Callers!
My assistant should be back any moment now, so I must get back to figuring out what wonderfully wacky ToonTask I'll assign them next! Before I go, here's a few readings from around town since Sellbot Field Offices arrived:
579 Toon HQs have been saved from Field Offices
4,687 new Trainees have entered the Sellbot Task Force Hideout
77,933 Sellbot Skill Point ToonTasks have been taken
20,398,950 Sellbot Skill Points have been earned
120 Toons earned their Sleuth Badge and completed all Sellbot Task Force ToonTasks... For now!
Have a wacky Winter Holiday, Toontown! Don't forget to come spread the holiday cheer down here in the Sellbot Task Force Hideout.
---
Comments
Sorry! Comments are closed.
---
---
---
---
---
---
---
---
---
---
---
---
---
---
---
---
---
---
---
---
---
---
---
---
---
---
---
Back To Top