More News
We're Dreaming of a Wacky Winter
Posted by Sir Max on December 15, 2021 at 2:00 PM
It's been a crazy couple of weeks, eh? We've had re-Cog-ciliations, Cog-festations, Cog-nundrums, and an all-out Cog-tastrophe! I've tried to avoid it all by staying cooped up with a healthy serving size of hot Cog-coa... Err-- cocoa.
Luckily, all of that is about to change! Snow is falling, my trees suddenly have lights on them, and polar bear Toons are coming out of hibernation. It can all only mean one thing: Toontown's Winter Holiday is here!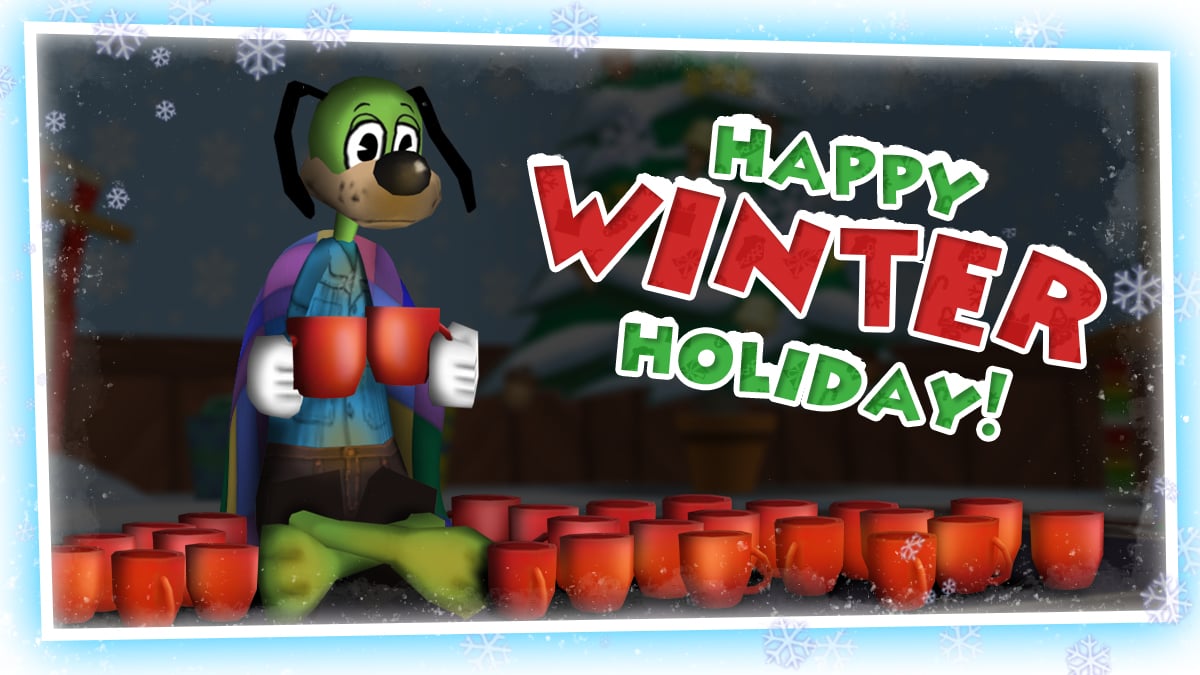 Rather than rolling out the decor one day at a time with our 12 Days of Winter, us Toon Troopers decided that we could use some holiday cheer sooner than later to counteract the Cog's chaos. From now through the end of the year, you can expect all sorts of wacky winter festivities popping up around Toontown!
The festive decorations are up, and Toon News... for the Amused! reports that Toontown is due for another snowstorm. Along with the festive decor, The Snowmen have drifted their way back into Toontown! Talk to the head Snowman in Toontown Central to start your Winter Caroling ToonTask, which will earn you a bunch of jellybeans and a temporary snowman head of your own!
In addition to all, some of our artistic Toon Troopers decided to paint a brand new Winter Holiday Desktop Wallpaper for you to decorate your phone, PC, or social media banner while enjoying the fun! Just click on a button that matches your device below to download it.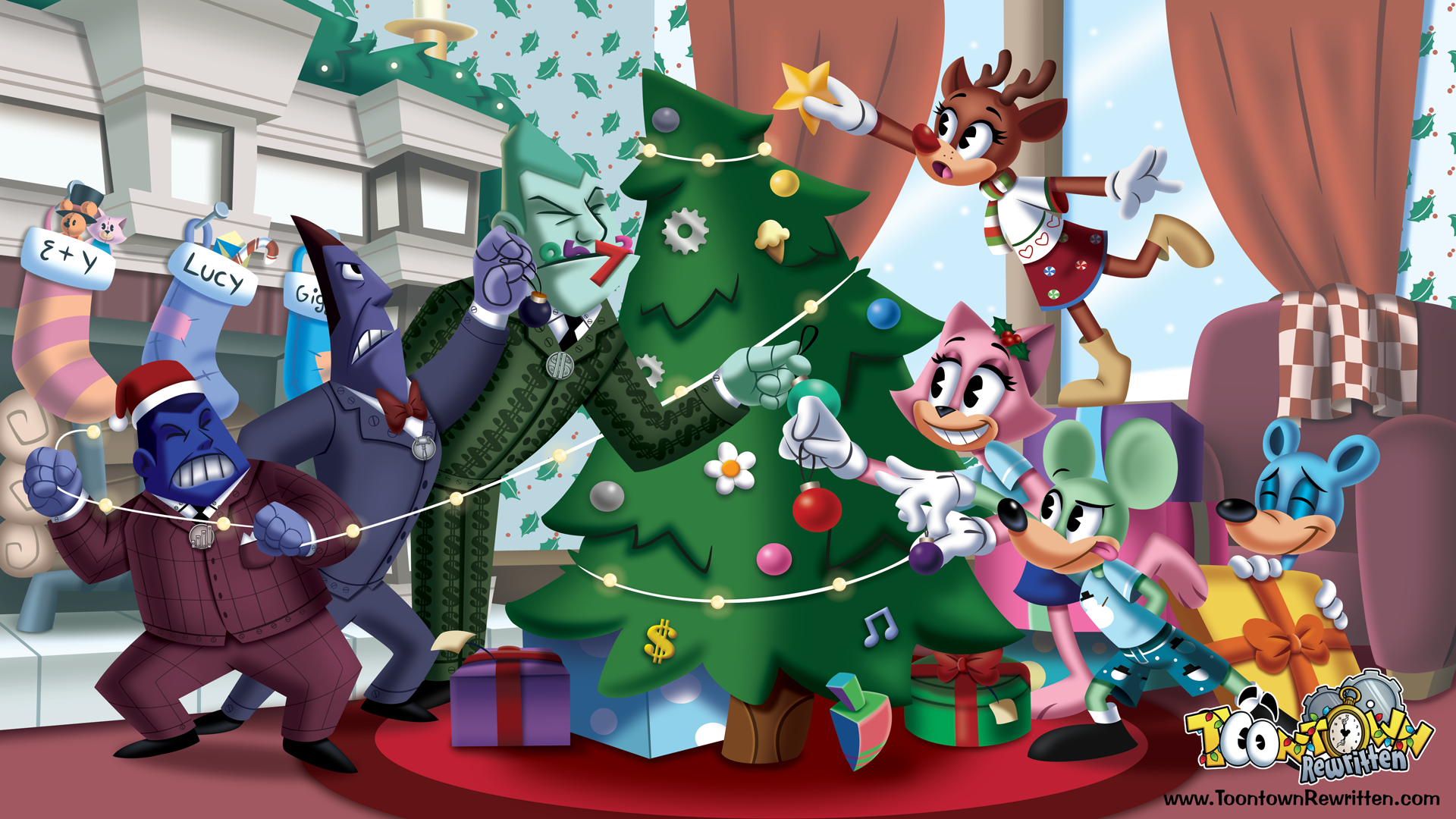 Desktop Downloads
Modern Mobile Downloads
These are for more recent smartphones, like the iPhone X or the Samsung Galaxy S10.
Toons Cogs
Classic Mobile Downloads
These are for older-style smartphones, like the iPhone SE or the Samsung Galaxy S7.
Toons Cogs
Now, I'm going to enjoy these cups of hot cocoa and keep roasting by an open fire while I can. It's only a matter of time until those v2.0 Cold Callers come nipping at the door...
Stay TOONed for more Winter Holiday festivities!
---
Comments
Sorry! Comments are closed.
---
---
---
---
---
---
---
---
---
---
---
---
---
---
---
---
---
---
---
---
---
---
---
---
---
---
---
---
---
---
---
---
---
---
Back To Top