More News
Don't Sleep on the Cartoonival Finale!
Posted by Hibernating Hawthorne on October 14, 2021 at 3:00 PM
Zzz... huh, wha-? Oh, sorry, didn't see you all there! I was just taking a little snooze under this tree. With all the excitement and partying going on at Cartoonival, I got pretty tuckered out and decided a nice nap was in order. They don't call me Hibernating Hawthorne for nothin'! Now that I'm more awake, I've got some exciting news for you all! It all started when I laid down to take my third nap of the day...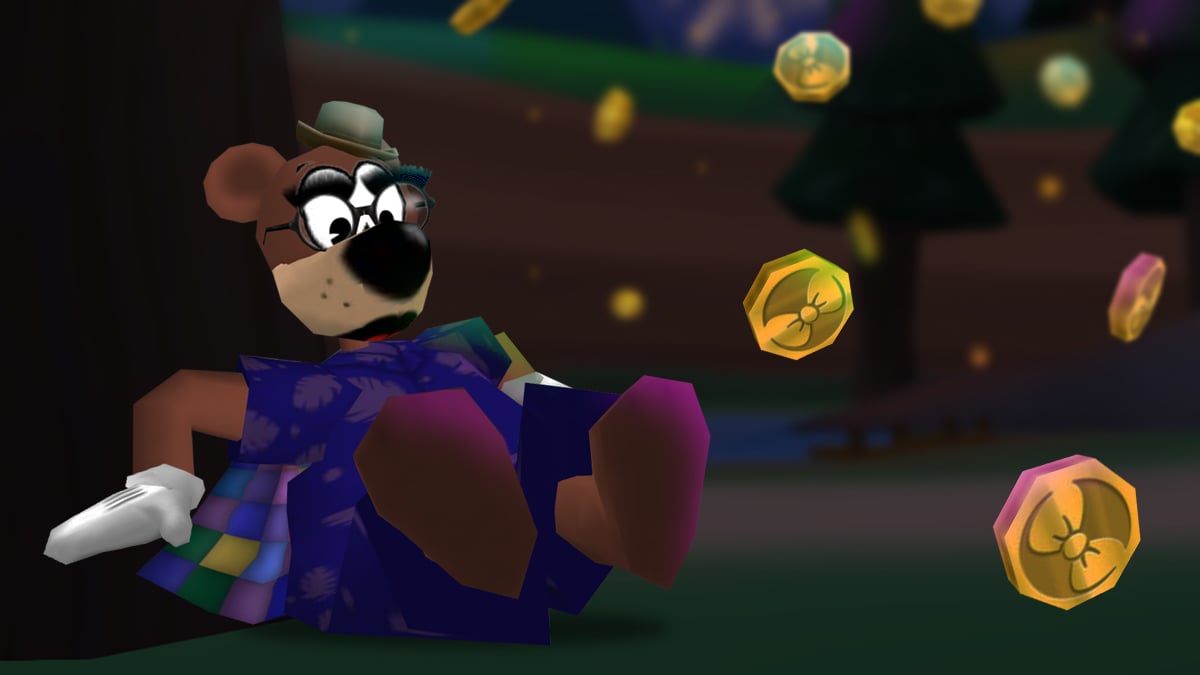 I was trying to get comfy as everyone was running around, which was hard to do because everyone kept shouting that it was the last week of Cartoonival! I finally rolled over into the perfect position... when I heard the click of a button. Before I knew it, a nearby party cannon was spewing tons and tons of secretly stashed tokens into the air! Why, it's enough for all Toons to receive double tokens for the rest of Cartoonival!
Surprisingly, a certain rabbit was more than pleased I found his secret stash of tokens. Riggy Marole had come runnin' and could hardly believe his eyes -- in fact, all he could say was, "I should've thought'a surprise like DAT myself!" But now that he's gone, all I want to do is finally... get back to... my nap... zzz...
BOOM!
Oh no. Oh no, oh no, oh no! If that sound in the sky is what I think it is, I won't be able to get a wink of sleep all week! Until Cartoonvial closes on October 20th at 11:59PM Toontown Time (PT), those colorful fireworks are gonna light up the token-filled sky like it's the Fourth of July every three hours! Can't a drowsy bear snooze in peace?! Maybe I'll find a nice cave to sleep in somewhere nearby…
That's it from me, folks! Have a fantastic rest of Cartoonival, and I'll see you all when I wake up from my nap!
---
Comments
Sorry! Comments are closed.
---
---
---
---
---
---
---
---
---
---
---
---
---
---
Back To Top