More News
The Black Friday Delivery Drone Dash!
Posted by Lively Lizzie on November 27, 2020 at 9:00 AM
Quick, where's the package for Princess Penny Petalpop? What about that box for Big Banjo Beanieblabber? Not arrived yet, you say? But we've gotta keep our one-hour guarantee for clothing!
Phew… I'm glad the Toon Troop is helping out with deliveries, since today's the busiest day of the year for Clarabelle's Cattlelog. But gosh, this is a lot of work. Why's that, you ask? Today is Black Friday!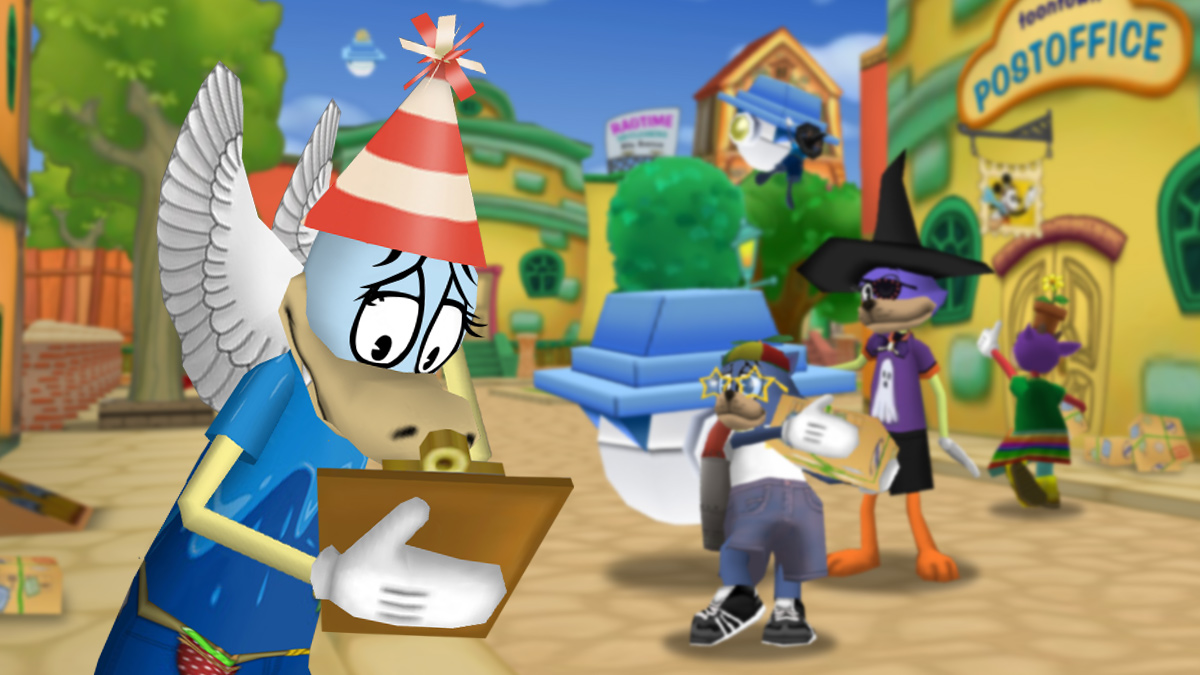 Gosh, keeping up with all of these packages is such a challenge. Luckily, we've got the latest technology from Loony Labs to help us out. I managed to get a hold of Doctor Dimm -- and through the power of science, we've turned Surlee's old Camera Bots into delivery drones! Poor Surlee is so caught up in his work that he hasn't even noticed.
Although it may be a challenge, the Toon Troop and the folks at Clarabelle's Cattlelog will be able to make the deliveries on time. So if there's ever been something you've wanted from the Cattlelog, now's the time to spend your Jellybeans and SAVE! Just... don't order too much, y'know? We've got a lot of packages to sort through.
---
Comments
Sorry! Comments are closed.
---
---
---
---
---
---
---
---
---
---
---
---
Back To Top