More News
Setting the Record Straight
Posted by The Chief Justice on September 4, 2020 at 2:00 PM
When the other Boss Cogs and I had our most recent meeting and came up with the idea to host a series of polls to determine the best Cog, we all agreed to refrain from advertising any specific Cogs, especially those from our own field of expertise. I've come today to set the record straight about the Cog polls, though I'm expected to make an appearance in court soon. Let's make this quick.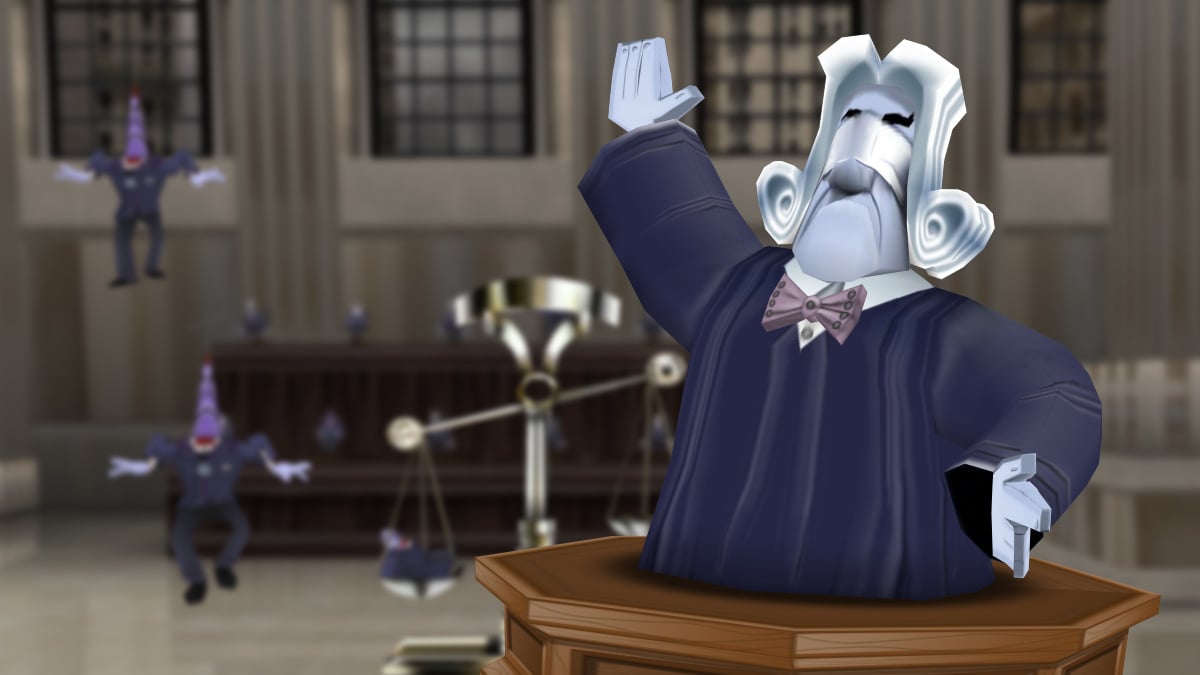 The Double Talkers recently brought to my attention that the Bossbots have illegally hijacked the Toons' most recent broadcast. This highly unwarranted interference is criminal in so many different ways, the evidence against them would break the scale!
The jury believed any Bossbot poll data should be expunged from our records as punishment -- including revoking the privilege for involvement in the final poll, which will pit the winning Cogs from each department against each other. Lucky for the Bossbots, my verdict is that they will instead pay up with a little "community service."
If you see any of those ill-mannered Bossbots in the streets, please rudely ask them to direct you to the nearest Cog building to vote in our Lawbot poll. Once you're done, they will gladly expedite your return to the playground -- those Flunkies excel at Toon disposal. If you're much like myself and would rather avoid interaction with Bossbots, though, you can vote here:
Who is your favorite Lawbot, Toons?
Poll ends on: September 7, 2020 at 9:00 AM
What, is this unlawful? Unfair? Overruled. I'm too busy for your petty games, Toons. I have a trial to attend.
---
Comments
Sorry! Comments are closed.
---
---
---
---
---
---
---
---
---
---
---
---
---
---
---
---
---
---
---
---
---
---
---
---
---
---
---
---
---
---
---
---
Back To Top