More News
Go Green for the Hundred-Leaf Clover!
Posted by Eugene on March 17, 2020 at 2:00 PM
Good day to ya, Toons! It's been a whole year since the Leprecog incident last year and I'm worried that the dastardly Cog will strike again. I think we need ta take extra precautions, but don't start baking your pies just yet. We can get rid o' him with good ol' luck! Tis' the season of chance! If luck is on our side, the Leprecog may decide to sleep in this year.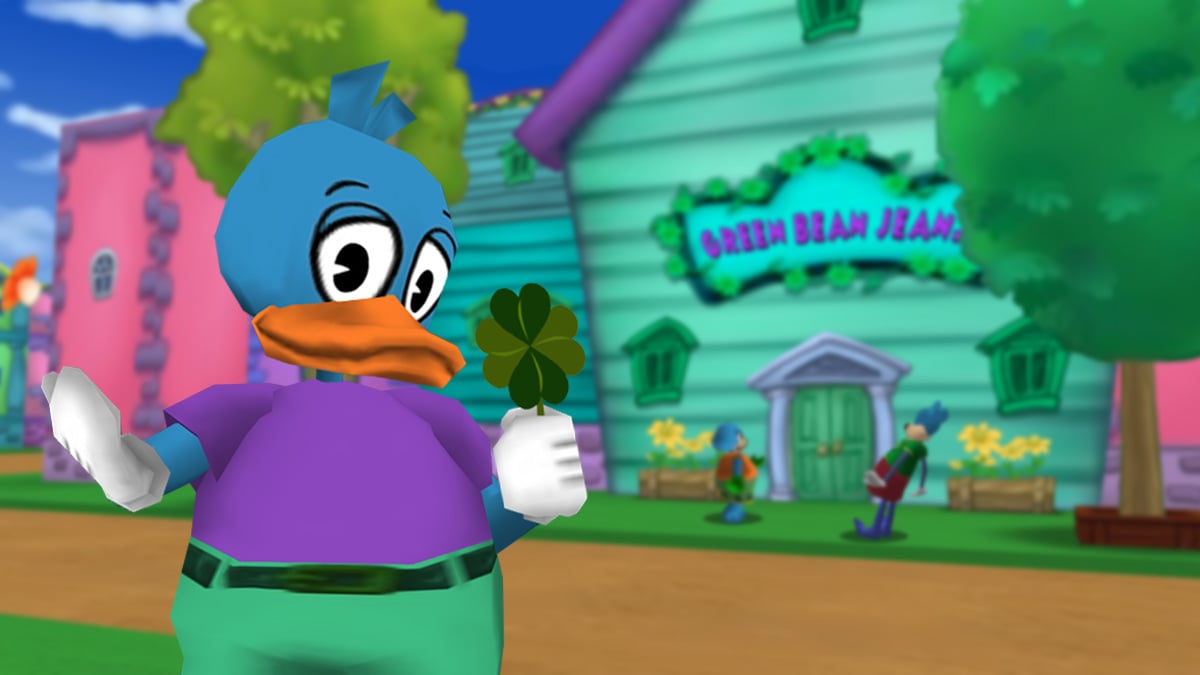 How are we goin' ta increase our luck, Eugene? Wonderful question! Have ya heard of four-leaf clovers? You gotta be the luckiest Toon in Toontown to find one. Three-leaf clovers are everywhere, but four-leaf clovers? Now that's rarer than a Devil Ray! Does that mean more leaves equals more luck? YES! The correct answer is yes. So, I propose we make a Hundred-Leaf Clover. With that many leaves, we'd be the luckiest bunch of Toons in the Tooniverse!
Now, don't my special green gloves look just like the leaves of a clover? YES! The correct answer is yes. For every pair of green gloves I give away, I'll add one glove to the giant faux clover! The more Toons that come, the bigger our Hundred-Leaf Clover will be! So grab yerself a pair of shiny green gloves! Remember, these limited time gloves'll be available until March 21 at 11:59 PM Toontown Time (PDT) -- so don't miss out! All you gotta do is walk up ta' me and say "It's Easy to be Green!" from yer SpeedChat menu. I've even painted up some advertisin' around town to remind ya where ta' go.
Hehe! With more luck on our side, we won't have to raise a finger to get rid of the Lepre... Leprecog? Did I call it a Leprecog? Golly, I gotta start taking note of my sneaky little gimmicks. YES. The correct answer is probably yes.
---
Comments
Sorry! Comments are closed.
---
---
---
---
---
---
---
---
---
---
---
---
---
---
---
---
---
---
---
---
---
---
Back To Top