More News
Daily Alpha Update: No Funny Business
Posted by Sir Max on April 1, 2014 at 2:00 PM
Yes, I know the date. April Fools. Harr harr harr. You're hilarious.
Sorry to disappoint, but there is absolutely no funny business going around here. April Fools Day is just so...
cliche
. We're serious business around here, working hard on these updates for you.
I mean really, do you think we would stop for an entire day - or I dare say, an entire week, just to play a little joke? Come on, people. You know me better than that.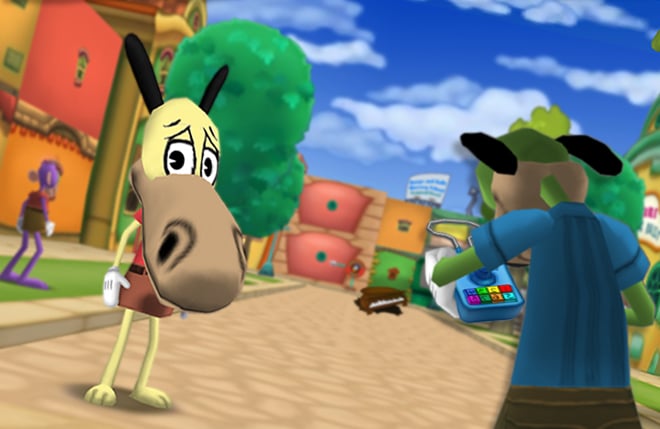 I mean, it's not like Loony Labs is off this week, accidentally leaving their lab of fully functional and hilariously hysterical inventions unguarded for someone to just waltz right in to use. These are
SCIENTISTS
we're talking about, guys. They don't just leave their doors unlocked behind them.
Now, if the Toon Council, Toontown Police Department, Toon HQ, or anyone else who has authority over me asks -- be sure to let them know that once again, we're all completely serious hard at work over here. They're doing a wonderful job, and I congratulate their valiant efforts. I'm also required to tell you that this post is definitely NOT being monitored, and I haven't been told to say this by anyone who may have a certain authority over me and my job!
...Do you think they're gone?
Phew! Sorry about that, the Toon Council has me under wraps today since my previous April Fools Jokes haven't really gone over that well with them in the past. And I mean, I was going to take a break this year.
Was.
So, good news everyone! Loony Labs is off this week, and they accidentally left their lab of fully functional and hilariously hysterical inventions unguarded for me to just waltz right in to use. They just left their doors unlocked behind them! And boy, are these inventions something. We have everything from shape morphers, gravity changers, sound mixers, and I'm only in the first corridor! The Tooniverse might as well be mine, fellas, because I have the power of sillyness right here in my paws.
You know, as a matter of fact, it
is
mine! I can control the Laws of the Tooniverse right here, and it's not like I would make a bad leader of the Tooniverse. I think I'm pretty much the only one who could fit the job. Welp, it's settled. Done and done. I better keep pressing these buttons before someone doesn't get hurt. Oooh, so many inventions to go through -- and so much time to do it!
April 1, 2014 [ttr-alpha-g16cf4ca]
??!¿?$%!¡¡?!%#??!¿

Oh and about Toonbook! I almost forgot. I'm not really going to need the site anymore now that I'm the ruler of the Tooniverse, so I'm having it repurposed as
Maxbook
to store all of my selfies. So... You toons over there are just going to have to move out for a while. A while being forever. Serious business. Sorry folks!
---
Comments
Sorry! Comments are closed.
---
---
---
---
---
---
---
---
---
---
---
---
---
---
---
---
---
---
---
---
---
---
---
---
---
---
---
---
---
---
---
---
---
---
---
---
---
---
---
---
---
---
---
---
---
---
---
---
---
---
---
---
---
---
---
---
---
---
---
---
---
---
---
---
---
---
---
---
---
---
---
---
---
---
---
---
---
---
---
---
---
---
---
---
Back To Top