More News
Gather 'Round, the Cartoonival is in Town!
Posted by The Toontown Team on September 19, 2021 at 3:00 PM
Eight years ago today, Disney's Toontown Online was closed for good after just over ten years of service. In an era where seemingly every game is connected in some way, it's hard to imagine that a silly game from 2003 could bring so many people together where so many others have failed. Yet somehow, here we all are today. Eight years is a heck of a long time for an online game to last after closing for good. In fact, Toontown never really died. The community just picked up the torch!
Eight years ago today, Toontown Rewritten was officially announced over at the MMO Central Forums. Just a year after that, Toontown Rewritten opened its doors to every Toon, culminating with the in-game event of ToonFest 2014! Today, we celebrate Toontown Rewritten's Eighth Anniversary with Toontown's Cartoonival!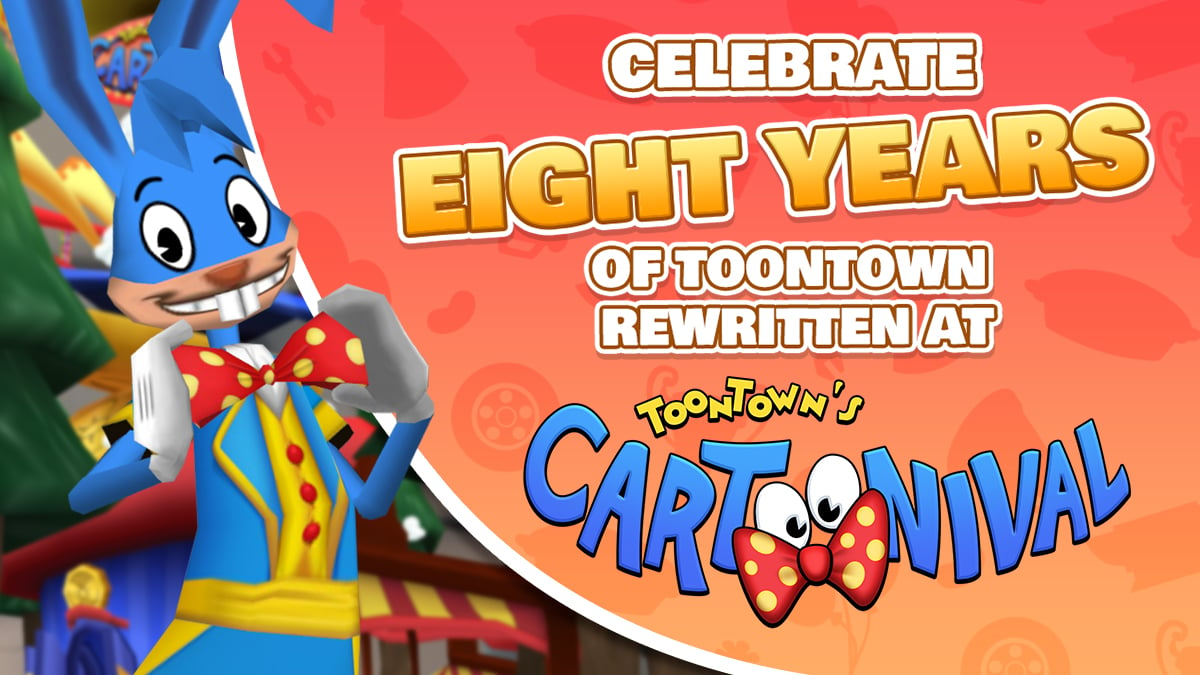 That's right folks, it's time to PARTY! There ain't anything in Toontown quite like the Cartoonival, as you'll soon learn -- or re-learn, if you've been with us before!
---
Cartoonival Games Aplenty
The word Cartoonival is a combination of two words -- and believe us, the games are what put the CARNIVAL in Cartoonival! Of course, there's the standard Toontown fare like fishing, trampolines, and even cannons. But there's more to see than just those three. You may have hit targets with a water sprayer before at a regular ol' carnival, but have you ever tried hitting them with cakes? For that matter, have you ever put the target on a dummy Cog? To quote the great Riggy Marole, "Didn't think so, Buck-O!" Speaking of Riggy Marole....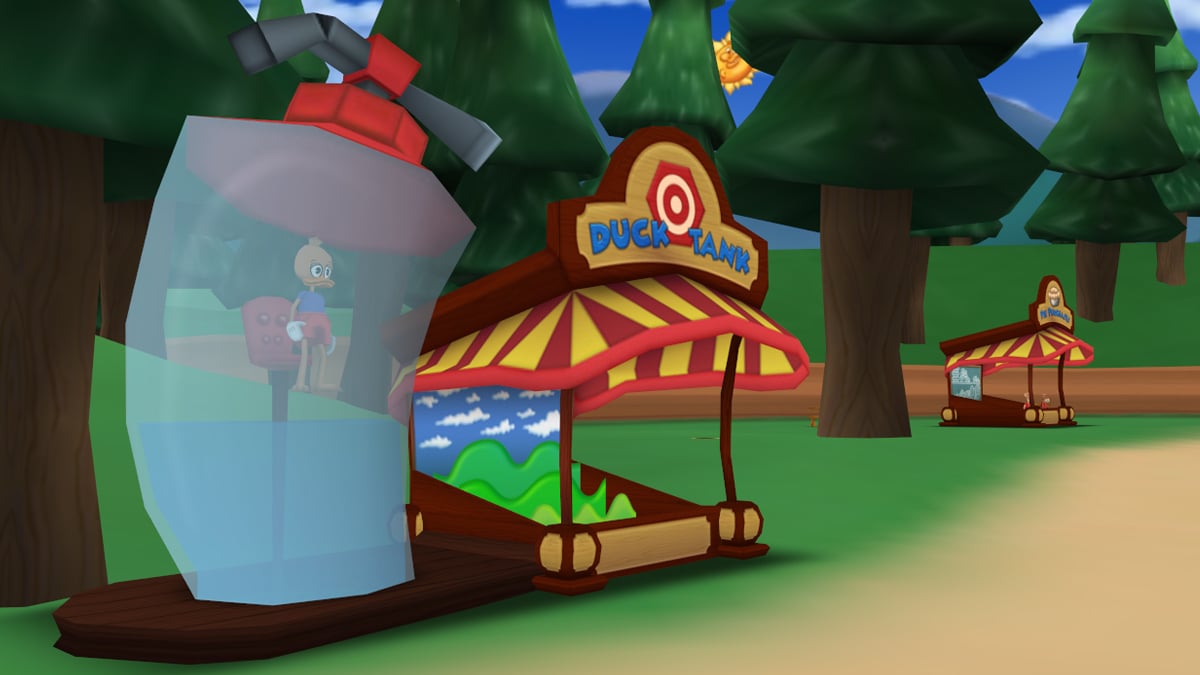 ---
Meet Riggy Marole
"Who is Riggy Marole," you might ask? Well, describing Riggy is no easy feat. He's the host with the most, and he ain't afraid to boast! He's a rabbit with a habit for vanity and just plain insanity! He's also got a few screws loose. But the point is, Riggy Marole is YOUR one-and-only host of Toontown's Cartoonival! Walk up to him and say hello if you want, we promise he doesn't bite. You may just learn a thing or two -- he's even refreshed his lingo for the new festivities of the Cartoonival!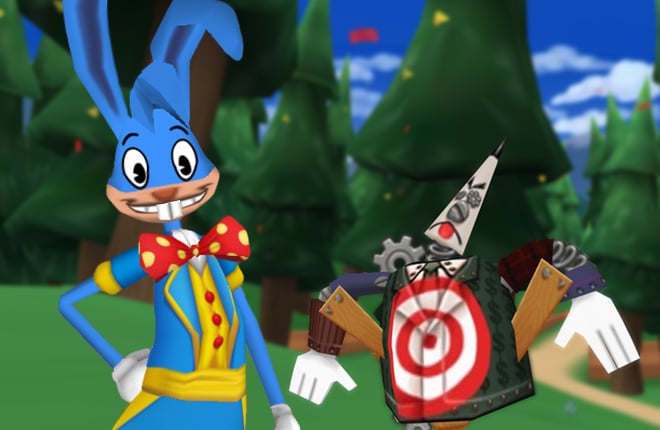 ---
Earn Exclusive Prizes
You've played games to your heart's content and gotten to know Riggy Marole. The skies have turned to nightfall and you're almost ready to head back to your Estate after a long day of fun. But now's not the time for that -- it's time to go shopping! After playing games, you'll earn Cartoonival Tokens. Bring those Tokens over to any of the Token Takers around the grounds, and you can earn exclusive prizes -- including a surprise new one released this year!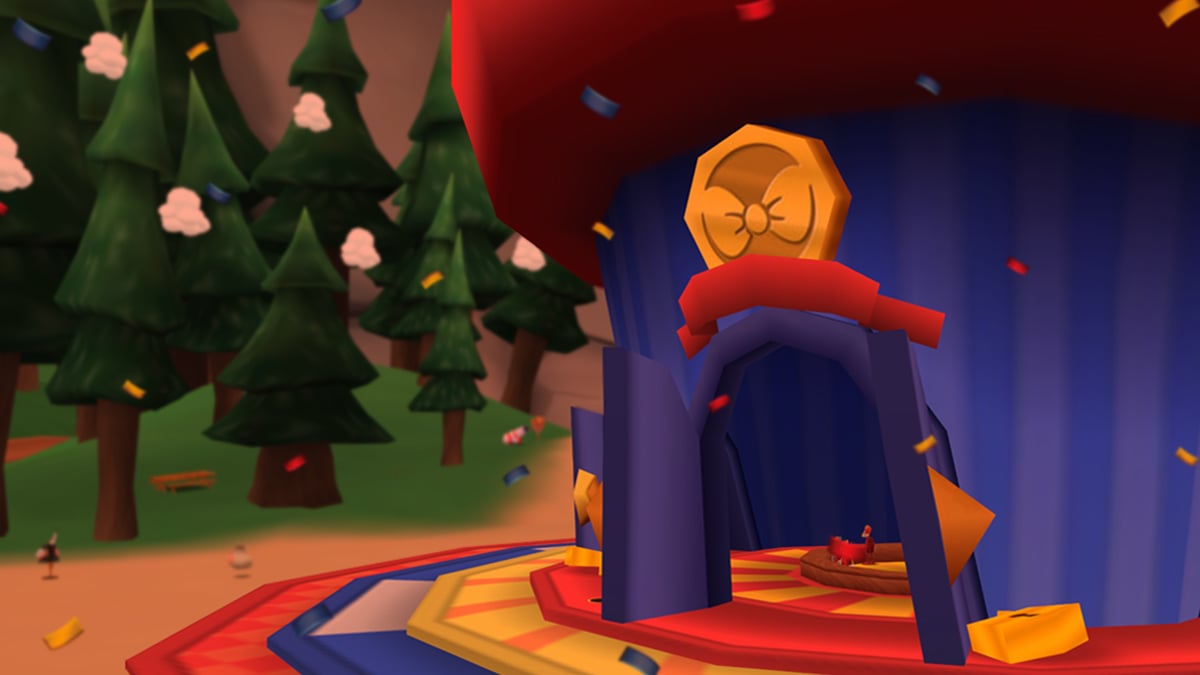 ---
So that's Toontown's Cartoonival -- in a nutshell. But the celebrations aren't stopping there! We'll be announcing a whole host of events with our Toontown Partners later this week! If the craziness at the Cartoonival isn't quite your speed, then you'll be sure to find some fun with the wonderful folks that are our Toontown Partners. Check back on the Toontown Blog soon for all the details!
That's all folks -- a very special thanks to YOU for an incredible EIGHT YEARS of Toontown Rewritten. You better believe us when we say that the best is yet to come for this wonderful town. With that, there's only one thing left to say...

Toons of the world, UNITE!
---
Comments
Sorry! Comments are closed.
---
---
---
---
---
---
---
---
---
---
---
---
---
---
---
---
---
---
---
---
---
---
---
---
---
---
---
---
---
---
---
---
Back To Top