More News
Here Comes Winter Cheer | Community Spotlight
Posted by Dallas Borealis on December 20, 2020 at 2:00 PM
On the sixth day of winter, Toontown gives to you:
Winter art aplenty,
A MEGAAAAAA COG INVASION!
(bum bum bum...)
Snowtoons singing serenades,
Merry musical melodies,
Street prop party performances,
And a long-awaited update just for YOU!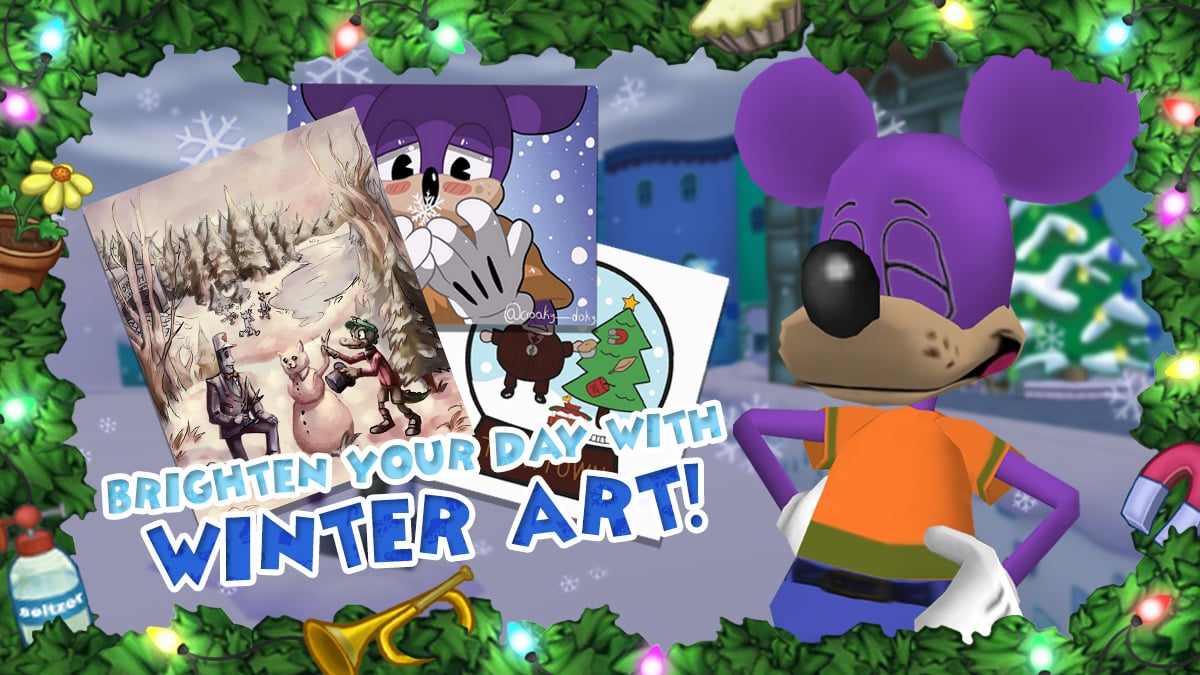 Howdy hey, folks. Name's Dallas Borealis, if I didn't see ya last week. I've gotta level with y'all about something. Thank you for sendin' some winter cheer my way. While I may've been blue just one short week ago, I'm now gettin' outta my funk with my Laff Meter soaring. I've never been much've a talker, I just make Snow Angels all by my lonesome. But it warms this Toon's heart to see such beautiful creativity on display, y'know?
Speakin' of Snow Angels, snow has fallen on the ground throughout all of Toontown! There ain't ever been a better time to make a snow angel, let me tell you. The snow is fresh, and every Playground is a clean slate.
Alright, that's enough from me. Let's take a look at my favorite entries.
---
Seasonal Decorations
There ain't nothin' that gets me in the holiday spirit quite like the decorations around Toontown. These folks are the real heroes in my book -- spreadin' cheer to others like it's nothin'!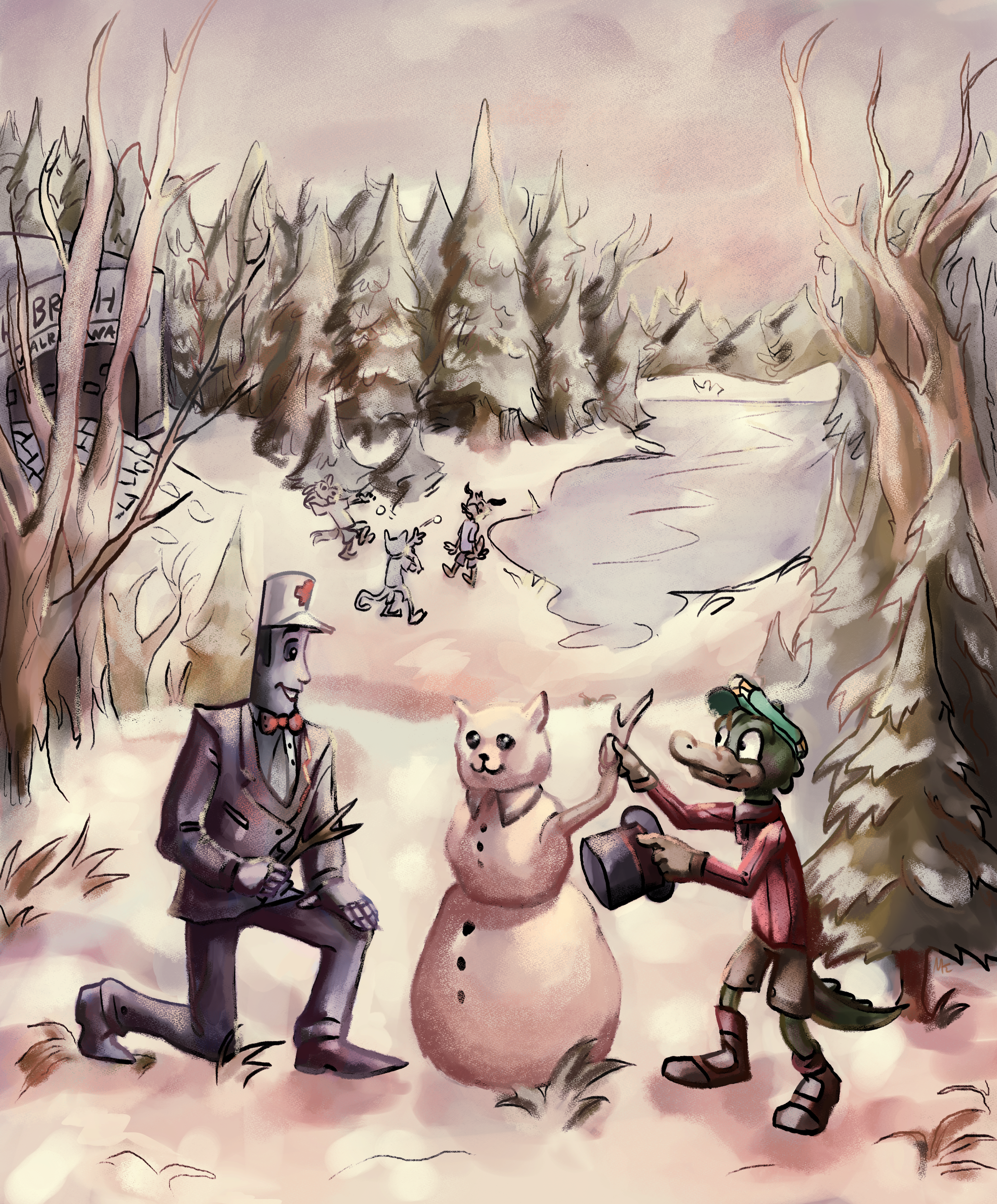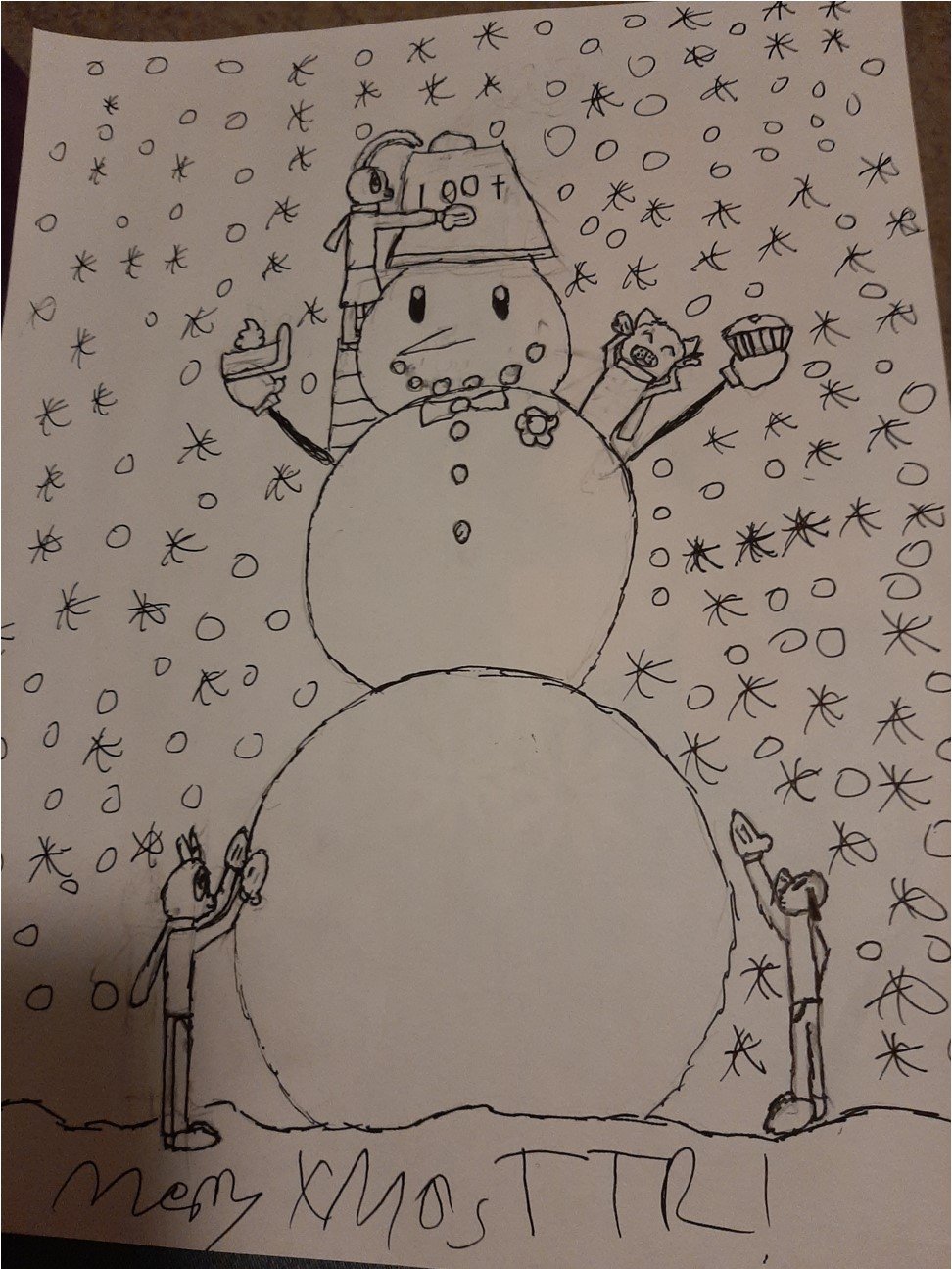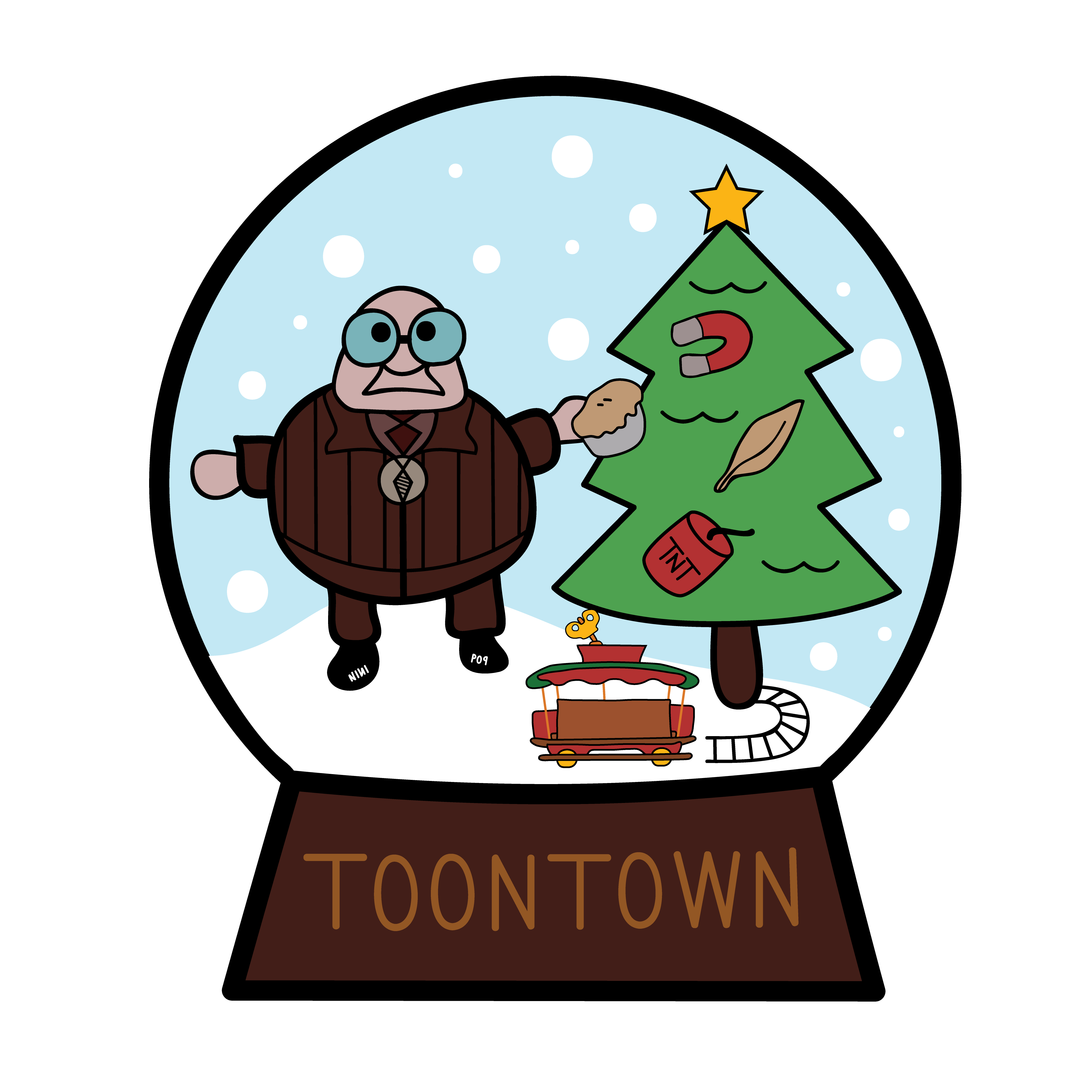 ---
Toontastic Toons (and Doodles!)
Now, that ain't to say that decorations are the only good part of this season. Seein' Toons dress up in their holiday cheer, now that's somethin' else! Check out these picks, I think y'all will enjoy them. There's even a little cross-over with a TV show I hear the kids love these days.
My golly... that's me! I've been making Snow Angels for years, but never have I pondered the snow quite like that! Seeing all those snowflakes, it really takes me aback.
---
Y'know, creatin' Snow Angels for Toontown is great. I wouldn't give it up for the world. But seein' your creativity, I now understand that there's more to Toontown than just makin' Snow Angels. Every Toon has a spark of creativity! So go on, y'all. If you want to make a Snow Angel, go on ahead. As for me, I'll be expressin' my creativity in new ways. Expect more than Snow Angels outta Dallas Borealis!
---
Comments
Sorry! Comments are closed.
---
---
---
---
---
---
---
---
---
---
---
---
Back To Top